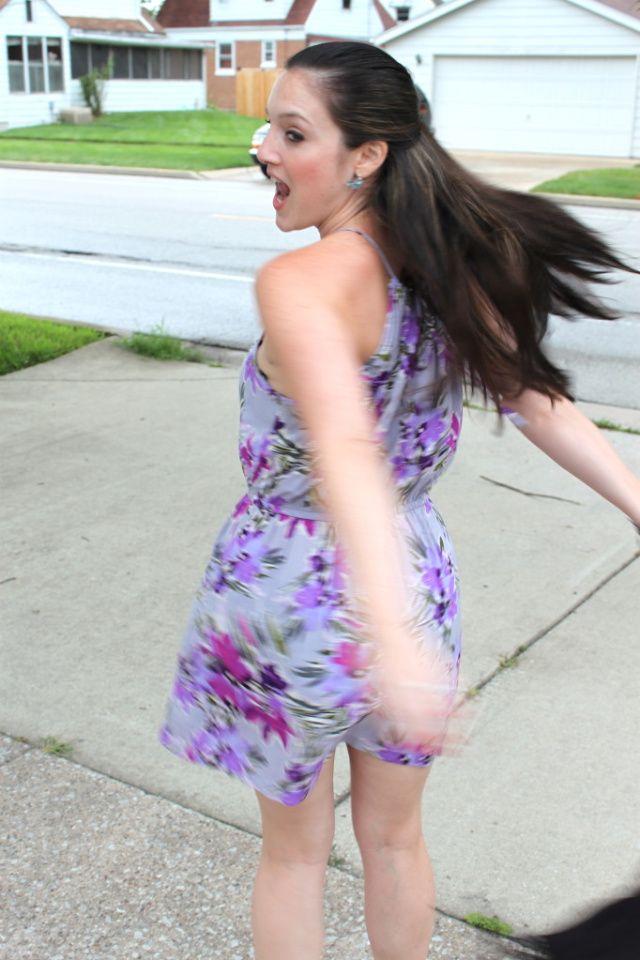 Dress: Forever 21
Shoes: Forever 21
Pashmina: Nordstrom
Earrings:
Erin Gallagher Jewelry
Wrap bracelet (Gray):
Baublebar
Silver beads triple bracelet:
Express
What is up with me and twirling?! lol Seriously, I think I've spun around in 4 recent posts! I guess when my clothes flow, I twirl....there are worse things in the world I guess! ;)
This day was cooler then normal while it rained, and then the sun came through and it was back up to the lower 80's. I was so glad I ended up wearing a dress to this family bbq. I got good sun, hair back so my bean didn't yank it out, and had my pashmina to double as a blanket while inside with the kiddos (OK, it was a bit short for 2 kids under 3 to be around and needing to be picked up repeatedly! Live and learn.)
Sadly I have to say, the dress was a bit too big on me. It is in size large and I felt like I was pulling it up all night. Alas, it is now for sale in the "
shop my closet
" section. My weight loss is your dress gain! lol