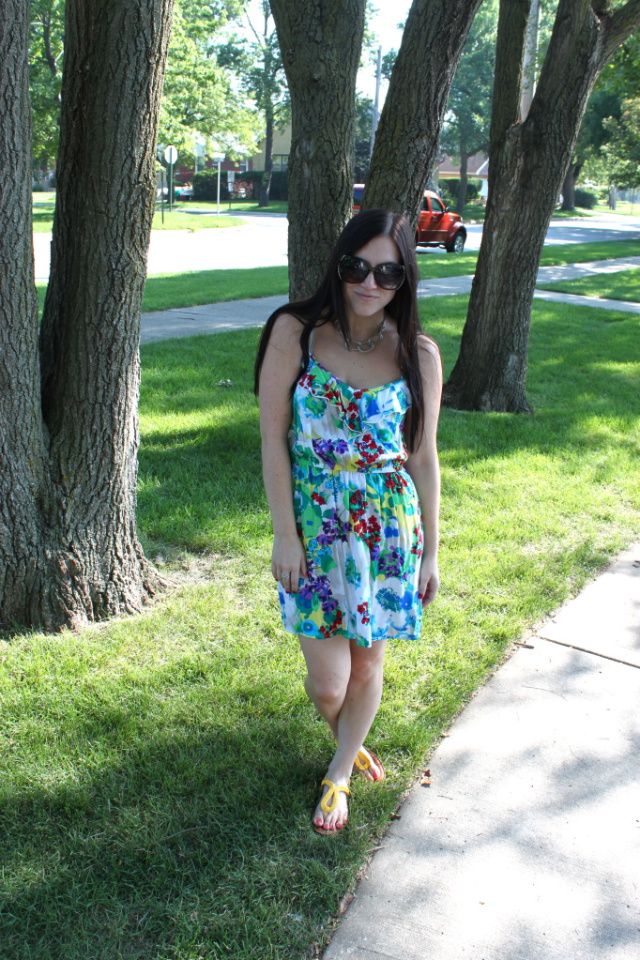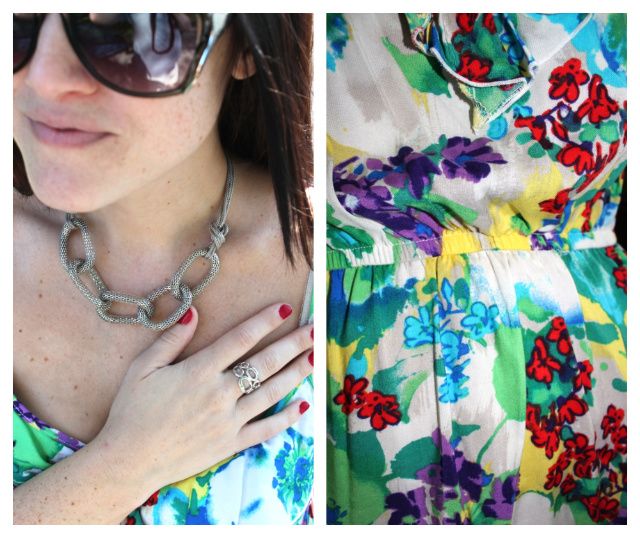 Dress: Target
Sandals:
UrbanOg
Necklace: Swap c/o Kaitlyn Fergus
Ring:
Lia Sophia
Sunnys: Target
Hand Nail Polish: OPI- Conquistadorable
Toe Nail Polish: Sephora by OPI- I'm wired
This is one of the three dresses I bought about 2 years ago at Target. (yes 3! When I like an item, I generally buy it in all styles and colors;)
I was so excited that I finally fit back into it! I am officially back down to my pre-baby weight!! It was for sure the recent surgery that took the last 10 off, but I am down to where I was before both babies! That my friends, is the most exciting thing ever! I have to say though, it's a bit different. I weigh the same but I'm in different sizes. Everything settled differently! lol Ahhh, the joys of having children!
Having said that, I'd do it all over again because our 2 babies are the best things that have ever happened to me and my hubby! HANDS DOWN!