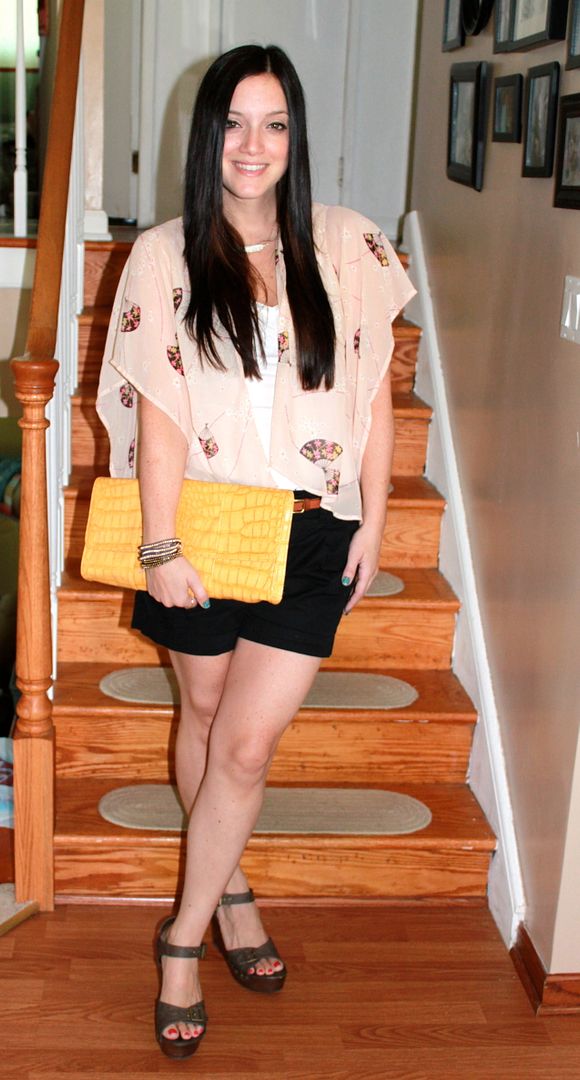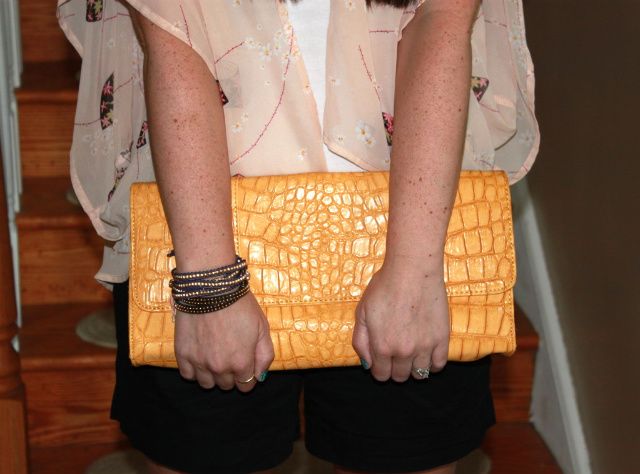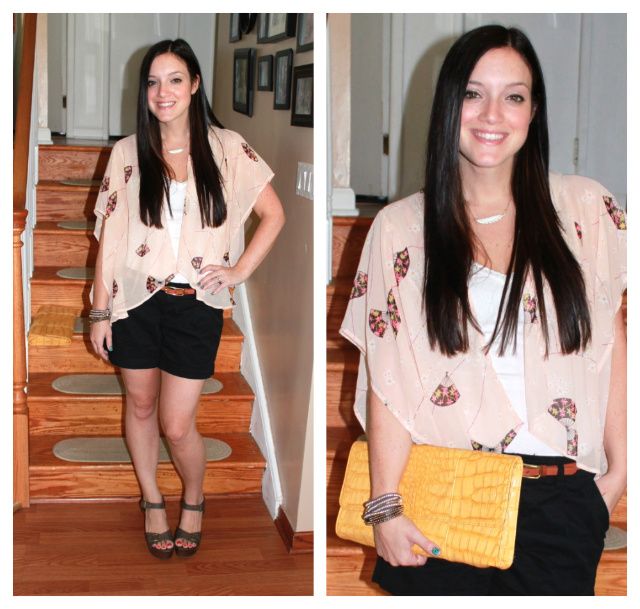 Tank: Target
Sheer Cardigan: Forever 21
Shorts: Old Navy
Belt: Express
Shoes: Forever 21
Brown and Gold wrist wrap: Baublebar (sold out)
Purple and gold bead wrist wrap:
Baublebar
Gold and pink wrist wrap: Express
Necklace: Forever 21
Clutch:
Shoedazzle
I was invited to a breakfast on a Tuesday morning and this was what I felt was a good look for the occasion. This sheer blouse cardigan was just the thing for the heat wave we are experiencing here in Chicago this summer!
It is absolutely bazaar that all of my girl friends were actually available to get together on a Tuesday morning! lol What are the odds? (apparently pretty good!)
Jilly and Christine cooked and grilled up a storm and made this delish spread (including mimosas!). Lindsay brought the coffee cake, Ali the fruit salad, and me the sunflowers! All and all the morning was so fun! Jillian had a real housewives sound track made with "Tardy for the party" and both of Luann's songs on it! lol
I have to say, my favorite part was the video confessional that she had set up in the bathroom! Every time you went in you had to use the flip and be catty! It was so fun!