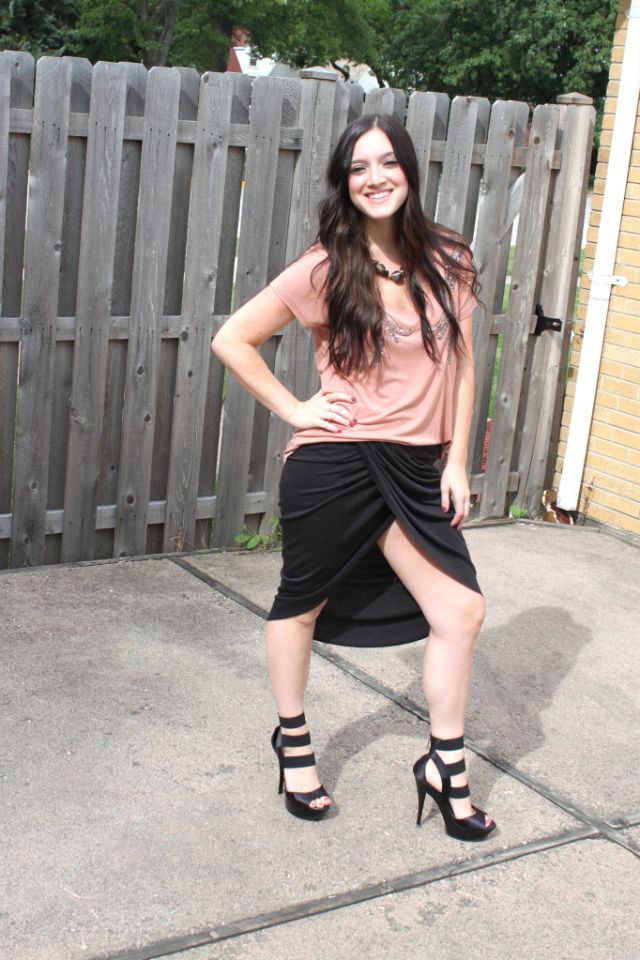 Top:
Victoria's Secret
Skirt:
Threadsence
Shoes: Jessica Simpson
Necklace:
Kristin Hassan
Heart Ring:
Jewelmint
Gold band ring: Kohls
I swear when I got this skirt I didn't realize how high the slit can look when you walk or pose a certain way. Having said that, I liked it! And so did my hubby! ;)
I have to say my favorite part was wearing a tee shirt, a jersey material skirt, and a pair of heels (which feels more or less like jammys on)! Who new cozy could look so dressed up?!