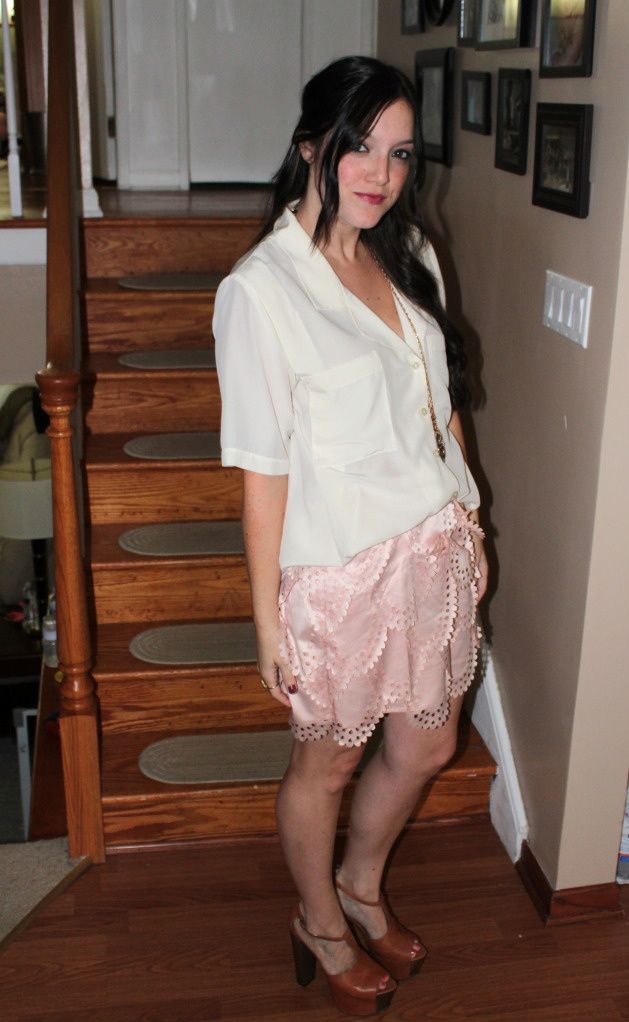 Blouse:
Vintage
Skirt: ASOS
Shoes: Jessica Simpson
Necklace: Express
Quartz ring:
Free People
Gold band ring: Kohls
I was feeling very pink this day! As I got ready I tried to keep to my feminine theme and paired this petal pink skirt with a cream blouse, rose gold necklace, peachy/orange ring, and a pink lip of course! ;)
Looking back I'm not super sure this blouse was the best top for this skirt, but I felt pretty in it and that's all that matters right?! What do you guys think? Hit or miss? It's not helping my case that the petals were not laying flat in these pics! ;) Think I may have just been twirling...I have been known to do that on occasion!