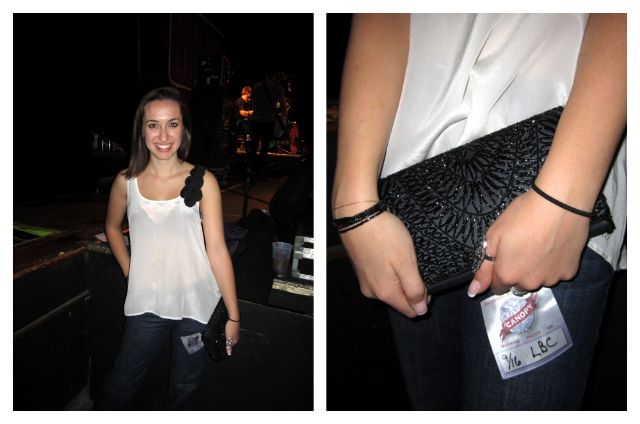 This weeks "I want what she has!" goes to Abby Kauffman. I am loving this tank and that bag is amazing too!
Top: $35 Urban Outfitters
Bag: $3 thrifted
Lets start with the top. I love the detail on the shoulder and the sheerness of this top. I wish I got a shot of it, but this baby had an amazing low scoop back too! Swoon!
And great find on the bag! I must hit up the thrift store she said she got it at...it's like 10 minutes from my house! Looking amazing Abby!