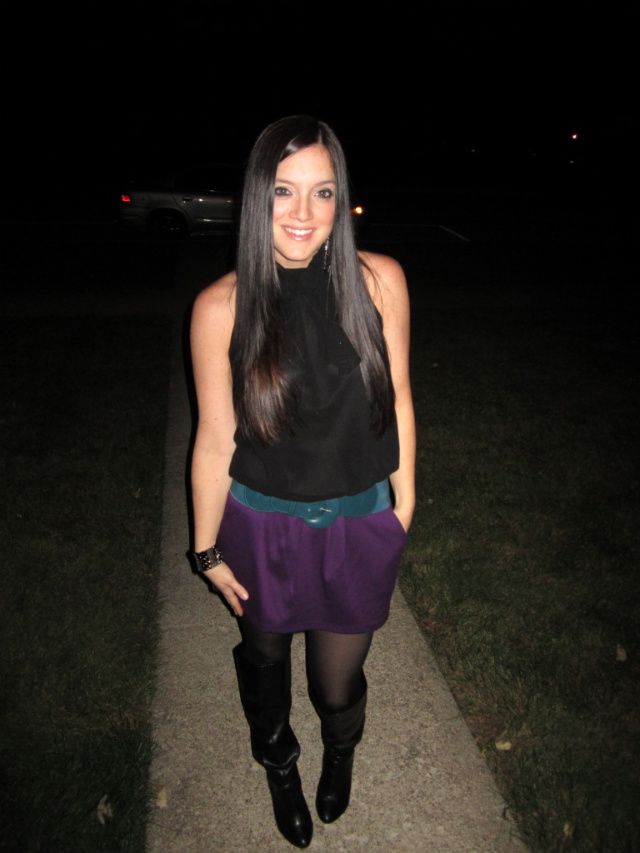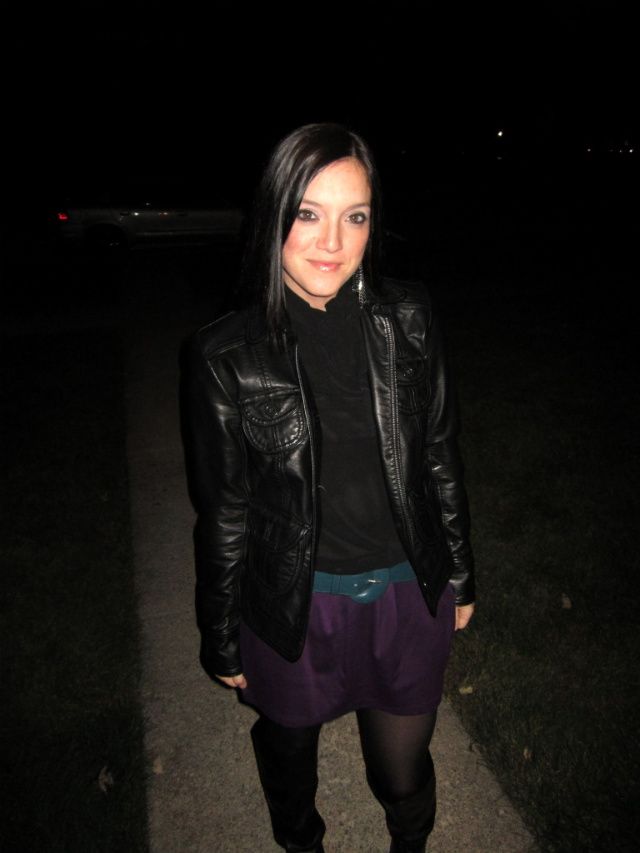 Top: Forever 21 (2009)
Skirt: Forever 21 (2009)
Belt: Urban Outfitters (2010)
Tights: Modcloth
Boots: Colin Stuart (2009)
Earrings and Cuff: Express (2009)
Ring: Banana Republic (2010)
Faux leather jacket: Forever 21 (2009)
I really love taking a few pieces that don't really stand out and combining them to make a stand out outfit. When creating a color blocking look you can really mix any colors as long as they are solid! Since I was headed out to dinner and another one of the hubbys rock shows I went with a smoky eye and a nude gloss lip and topped the look off with my faux leather jacket.
I have to say, I'm really enjoying fitting back into my pre-baby clothes. I feel like I have an entire new wardrobe.
In an unrelated topic, does it help if I list the years I got the items in? If I don't write a year, then it's from this year. I get lots of questions regarding when I got things so I thought this may help. Helpful? Annoying?