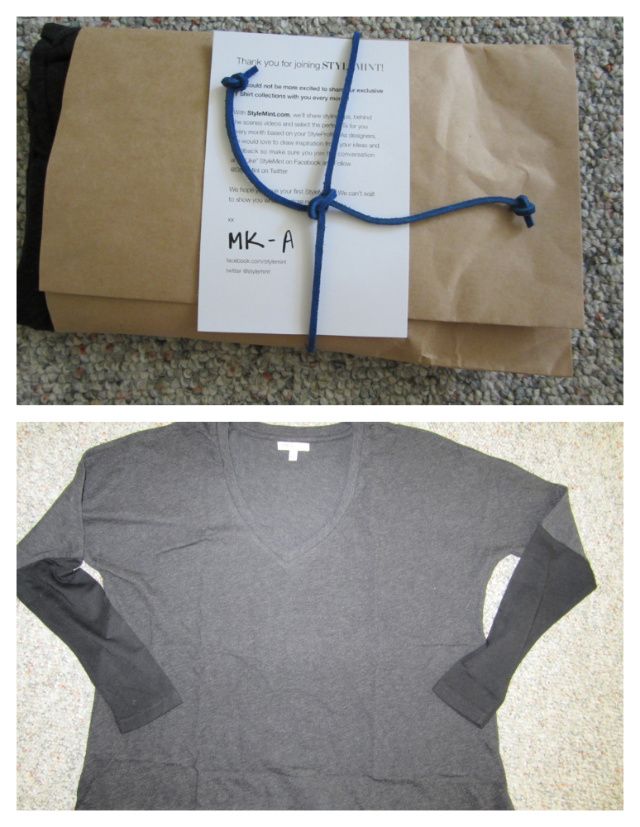 When
Stylemint
launched a few months ago, I quickly joined and checked it out each month with my Jewelmint choices. Sadly I had skipped it every time. I finally found a shirt I really wanted and am excited to show you my October selection.
How cute is the packaging?! The actual pouch it came in was a paper bag. Very cute! I would expect nothing less from the Olsen ladies. ;)
In other news, there is a new mint coming at the end of October! Now there will be
Jewelmint
, Stylemint, and
Beautymint
! If you sign up for beauty mint feel free to use my
referral link
!