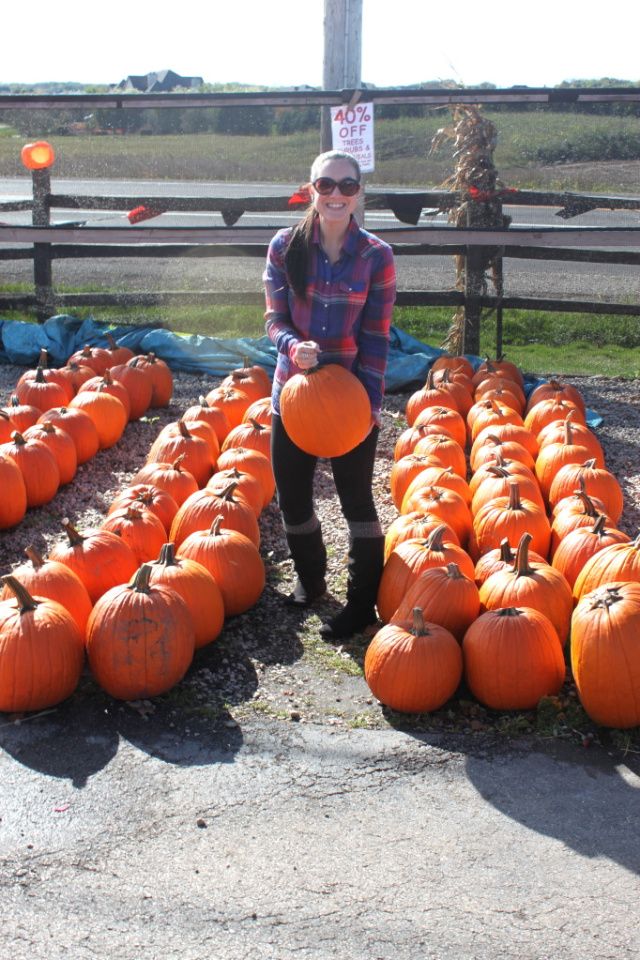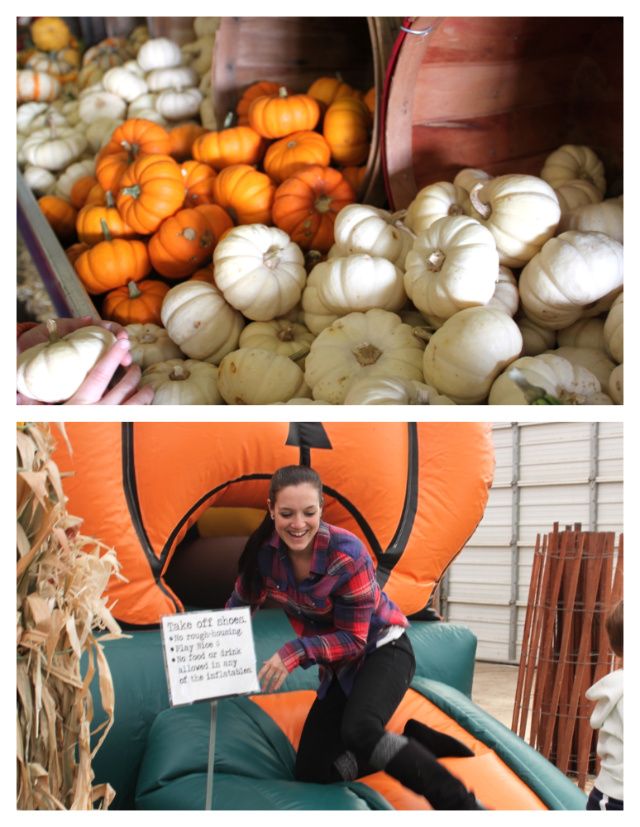 Top American Eagle, Jeans Forever 21, Socks Modcloth, Boots UrbanOg, Earrings Jewelmint
Another Fall tradition of ours is to meet up with my sisters and brothers and their kids (we have made 7 grand kids for my parents...so far) and we go to the Bumpkin. There is a bouncy house, tractor rides, a petting zoo, pumpkin patch, and a hay maze. We had so much fun this year! (errrr, I mean, the kids did!) And let me say that I did not plan on going in the bouncy maze, my son got stuck and mom to the rescue! Let's all thank Ryan for laughing at me and taking pictures! Thanks babe!
I decided to wear a flannel I got last year around this time. I love the colors in it and it went perfectly with my black skinny jeans and black boots. For added warmth I went with a knee sock as well.
I will leave you now with a cute shot of my son running through the hay maze. We actually had to pull him out of there when we wanted to go! He loves a good fort/maze! lol