This event was beyond amazing! Here is the outfit that I wore: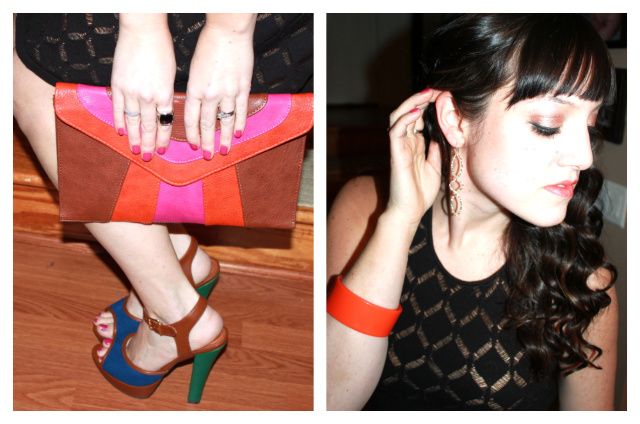 I was invited to Lara Miller's Studio for a photo shoot and party. Our task was to use her clothing and style a look, have our hair and makeup done by Anthony Balthazar & Laura Pederson, be photographed in the outfit, and then just mingle with fellow bloggers, eat, drink, shop, and have fun! Yeah, for sure an ideal opportunity! ;) Here are a few pictures of what clothes and accessories we had to choose from. There were 2 rooms of clothes so these pictures do not do it justice!
Here I am getting all dolled up for the shoot. What do you think of the outfit I choose? I went with Lara Miller's sweater dress, cream sweater slip, and cowl neck infinity scarf.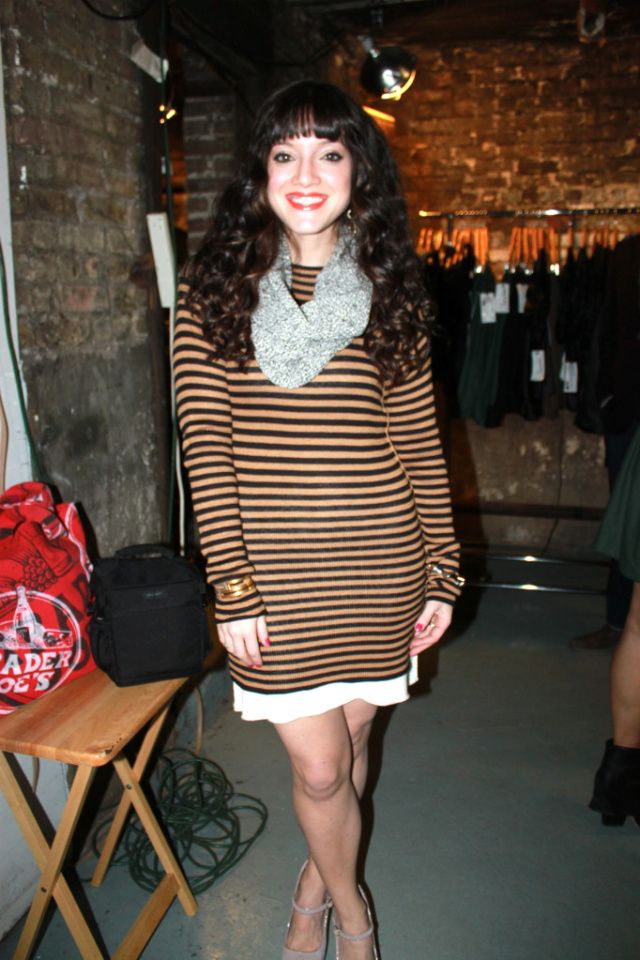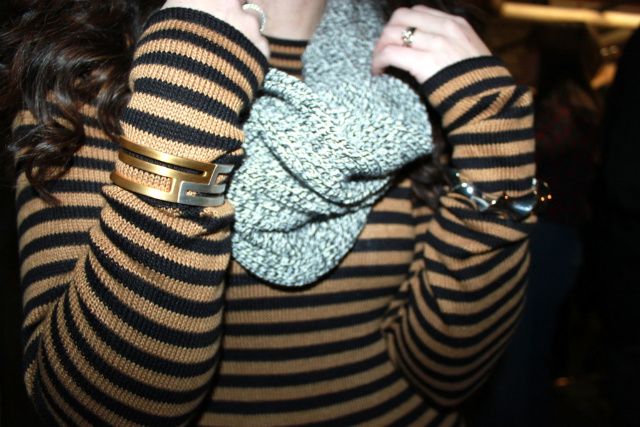 After the shoot I got to catch up with some of my favorite blogger ladies.
And lastly, a shot of me and Lara:
I want to thank the
Chicago Blogger Network
and
Lara Miller
for putting on such a great night! Also big thanks to
Kind Snacks
,
Smart Water
,
Finch Beer
,
Pop Chips
, and
Homage Street Food
!
I can NOT wait to see all the photos, who will make the 2012 fall lookbook, and who won the 3 prizes (1st prize is $500 worth of Lara Miller clothes!) I will post my photos from the actual shoot as soon as I get them and keep you posted if I won any amazing Lara Miller clothing. And if I didn't win I need to buy that sweater slip I wore ASAP. It goes with EVERYTHING and just clings so perfectly to your body. Kinda think everyone in the world needs this piece. Just saying... ;)