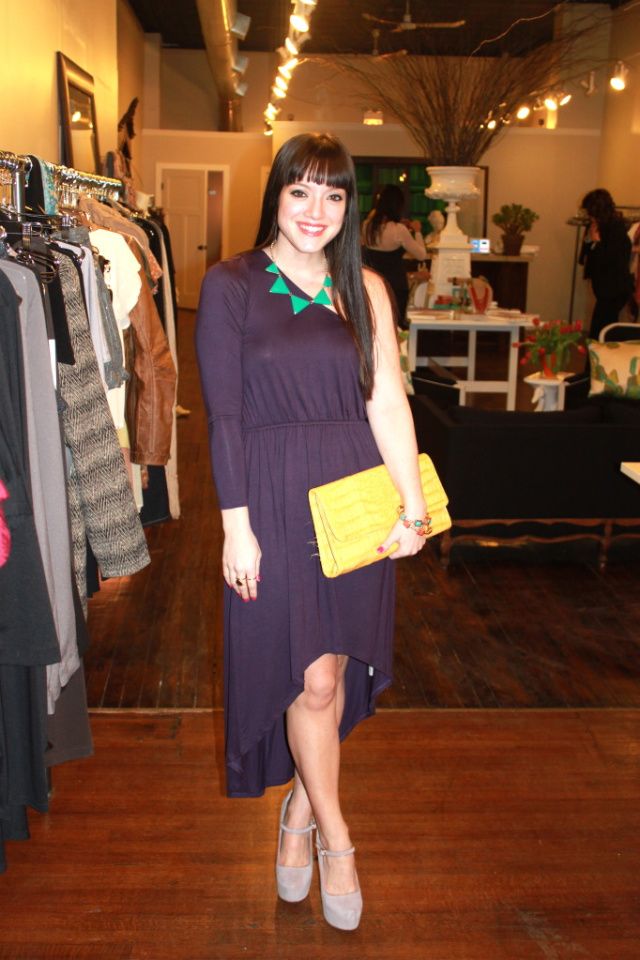 Myself and Kaitlyn went to a boutique party at GiGi Bottega last week and had such a wonderful time. The store is right in downtown Evanston (612 Davis Street Evanston, IL 60201) and carries a wide range of designers including BB Dakota and Blu Pepper. The boutique has just recently opened and I think the set up is beautiful (she even found gorgeous hardwood floors under what was once carpeted! Score!!). Here are some photos I took while walking around the store. We got there first so we were able to get some great shots! ;) The first photo is of me and the store owner Gina (how adorable is she!?).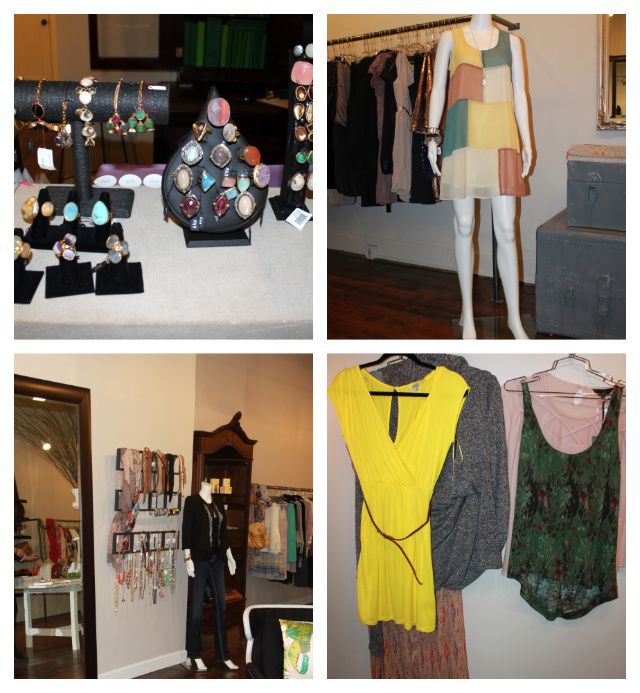 I tried on about 8 items and ended up leaving with the 2 I loved the most. Darn you budget (shakes fist in air)!! I am kicking myself for not snagging that amazing neon BB Dakota dress, but I can always go back. ;)
If you are in the Evanston area, Gigi Bottega is for sure a place to check out. Besides having great inventory (clothes, jewelry, bags, scarfs, etc) the boutique is beautiful and the owner is beyond sweet! You can check out her
website here
or email questions to shop@gigibottega.com. (Open Mon-Sat. 10-7 and Sun. 12-5)
There was also a pop-up trunk show for Stella & Dot at the boutique that night. Here are some photos of their classic designs and a bit of their amazing spring line. The necklace in the first photo is called the Zahara Bib Necklace....SWOON!
You can check out their full jewelry line
here
. If you are wanting to throw a Stella & Dot party or order any items you can contact Suzette Lipker at suzettelipker@gmail.com (or www.stelladot.com/suzettelipker). She is so sweet and said she would drive to many different towns to have parties. (I live 50 mins from Evanston and my house was not too far for her to travel!)
Happy Shopping ladies (and gents)!