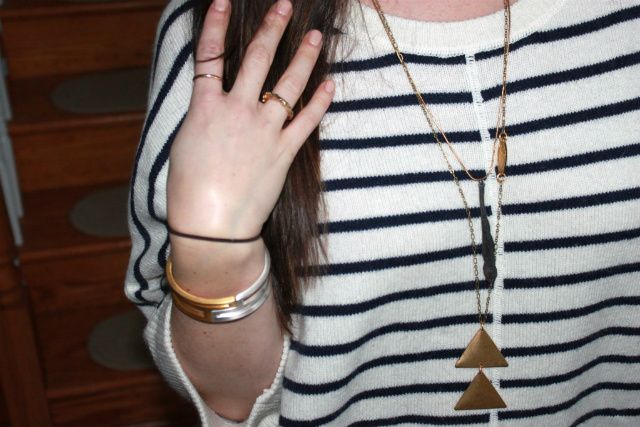 Please excuse the rubber band on my wrist. I was cooking and every long haired gal knows to tie back their hair while cooking! ;)
This is what I wore for a dinner/play date with my bestie and her family.
If we are being honest, I ditched the shoes and wore my slippers most of the night! Great times, great food (if I do say so myself;), well behaved kids, and great friends. What more do you need?!