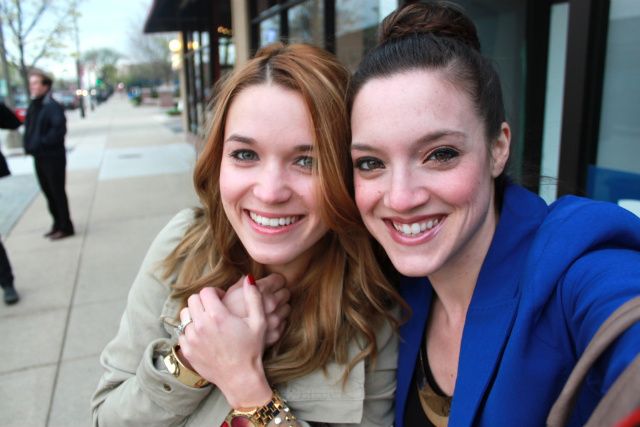 Dress:
BCBGMAXAZRIA
, Blazer: JC Penny, Shoes: Shoemint, Bag and Necklace: Windsor, Watch: Fossil, Wrist Wrap: C/O Kristin Hassan, Ring: J Good
I met up with one of my favorite mommies and had dinner and drinks on Monday night. I love Kristin. Not only is she a super talented clothing designer,
jewelry designer
, business woman,
blogger
, and mom, but she is also just a great friend. I am so glad to have her in my life.
Now lets talk fashion. ;) I think everyone needs to own this t-shirt dress. It's great for layering and hugs the body in all the right spots. It's one of my new favorites. Yes, it's a splurge item at $98, but once you put it on you'll agree it's worth the $$!
What do you think of my braided top knot? I finally spent 10 minutes and not my usual 4 minutes on this style. I usually just twist it and pin it but this time I teased my high pony and wrapped and pinned it to look more like a bun. To finish, I braided a small section and wrapped that around the base. I liked it so much more then what I usually do! Can you tell I haven't washed my hair in 3 days?! lol Me either, which means this hair style is a success!
**You can now
"stalk me" on Currently obsessed
!