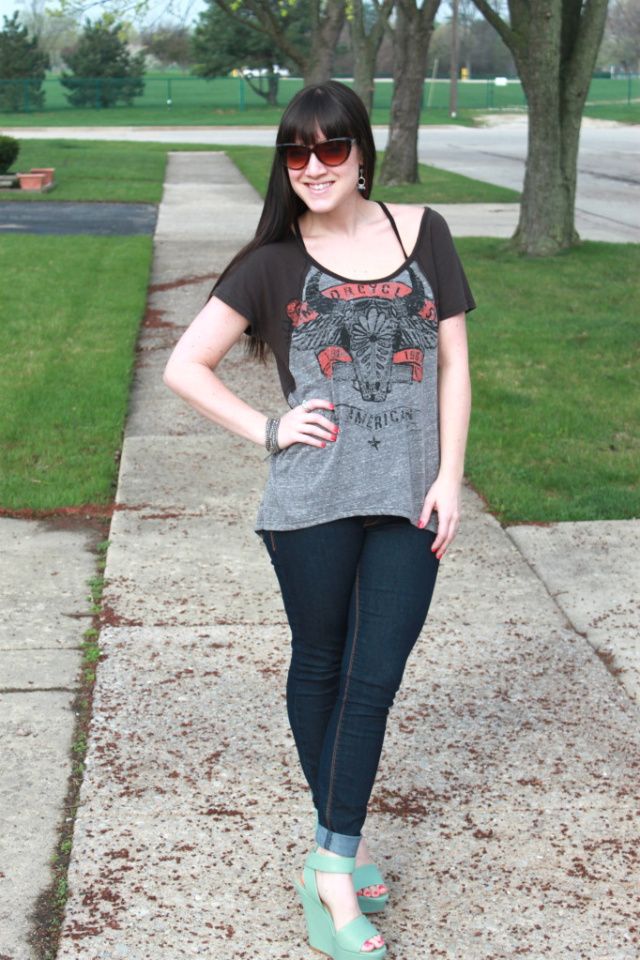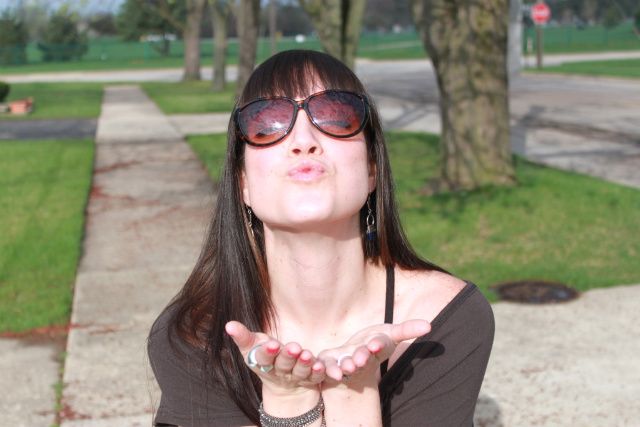 Top: Free People, Tank and Jean Leggings (similar): Express, Shoes: C/O Sole Society, Earrings and Ring: Jewelmint, Wrist Wrap: Baublebar, Sunnies: Loft
Sunday we celebrated my mother-in-laws b-day. We all pitched in and cooked/baked a dish and had a wonderful brunch with the family. We had beautiful weather and ended up playing outside after. The kids had so much fun!
This is my "eat all you can possible eat" look! lol Stretchy pants, loose top, what's not to like?! And I wouldn't be myself if I didn't add a 6 inch wedge to top it all off.
On a different note, I want to thank everyone who comes here and reads my silly blog everyday. You guys are the best and I am blessed to have such a great bunch of people in my life! I don't think I say it enough but THANK YOU!!! xo