Myself and Kaitlyn had a mini photo shoot over the weekend. We saw an amazing picture over on Pinterest and knew we wanted to recreate it for a stock photo to be used on our new website. Here is what I wore:
I realize this outfit does not match, but I was going for a bright, over styled look for the photos! ;)
Here are the photos that we came up with: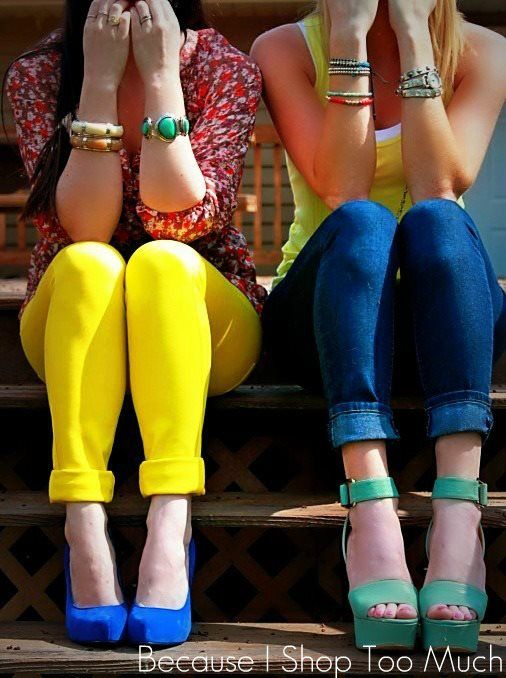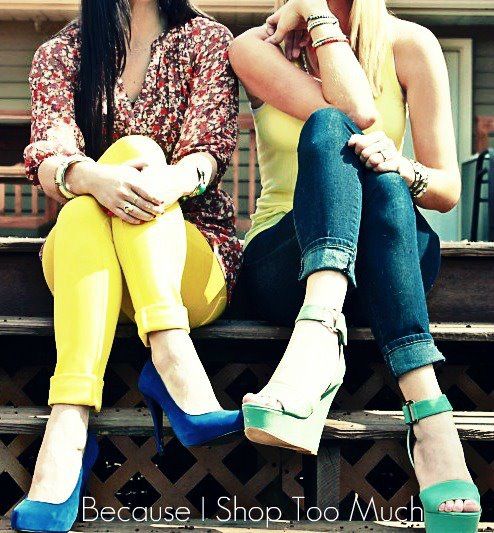 What do you think? We super love them!
BecauseIShopTooMuch.com
is coming along great. We finally have an official launch date of June 1st. Yes, it is taking forever, but we want to give you the best possible site so we promise it will be well worth the wait! For updates you can follow us on
Twitter
and
Facebook
or comment below with your email to be added to the email list.
*Photos taken by Mike Agnew