Have you ever dreamed of having your own personal shopper and stylists?! Me too! ;) Carly over at
Thirty Something Fashion
is making this dream a reality one box at a time.
Here is a little info about the service: "A customized box filled with clothing and accessories tailored to your needs from my favorite boutiques is shipped directly to your home. This innovative service is perfect for women on the go. I specialize in boutique shopping, avoiding large scale retailers providing you with fun modern clothing that you won't see on everyone. There is a $250 minimum and clothing must be tried on within 48 hours of receipt. Fee: $50 and cost to send back unwanted items"
Okay, lets get started! I told Carly I was looking for a mix of everyday and go out clothing with a boho chic vibe and a few light weight accessories. Here's what came in my box: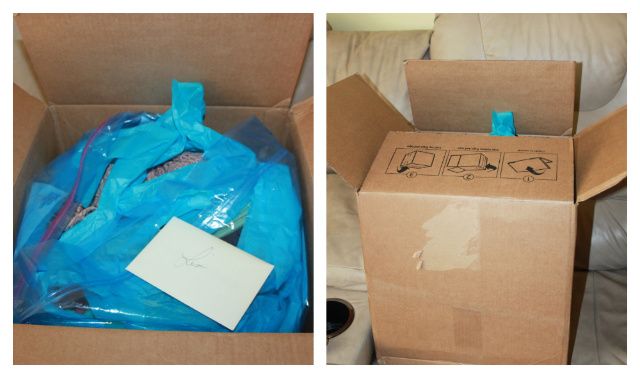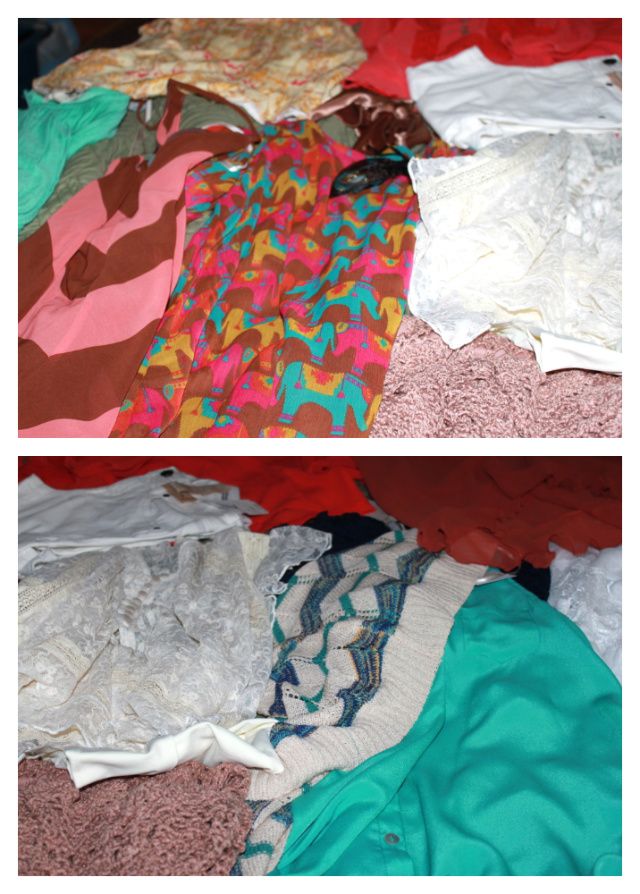 I couldn't believe how many items were in my box! I promised to try everything on, and I am so glad I stuck to that promise. There were some items I held up and was like "no way" or ones I thought I'd keep for sure and after trying them on I had different opinions. It's such a great experience having someone else shop for you to see what they think you would wear. Carly is amazing at what she does and my only problem was keeping to budget! I loved pretty much everything she sent! (good problem to have I guess!)
Here is one of my go out looks. I wore this to brunch with the girls on Sunday afternoon: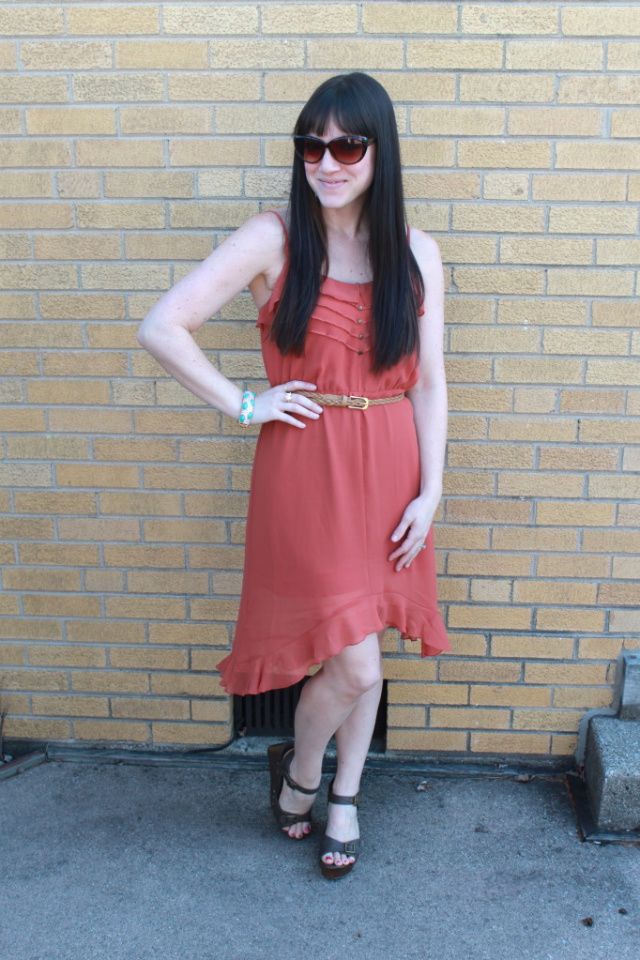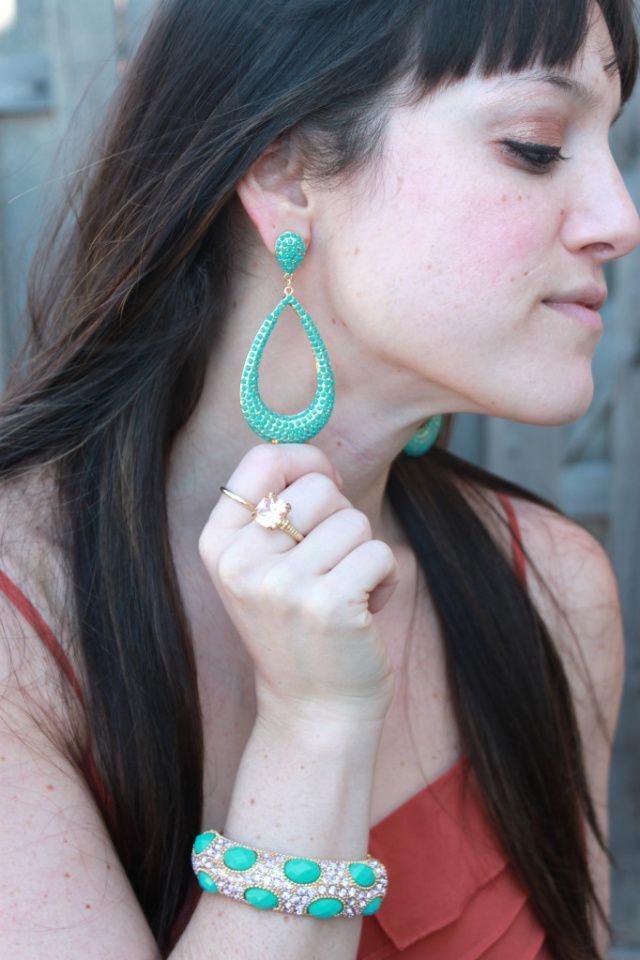 This dress is amazing! It's flowy and blew around in the wind. I felt very pretty in it (which is key) and had quite a few people stop me to ask where I had gotten it. That's another thing, most of these clothes I wouldn't find around here in the burbs of Chicago. That makes this box service even better as I feel like I won't walk in somewhere and see another gal in my outfit! ;)
The next is a great example of everyday wear: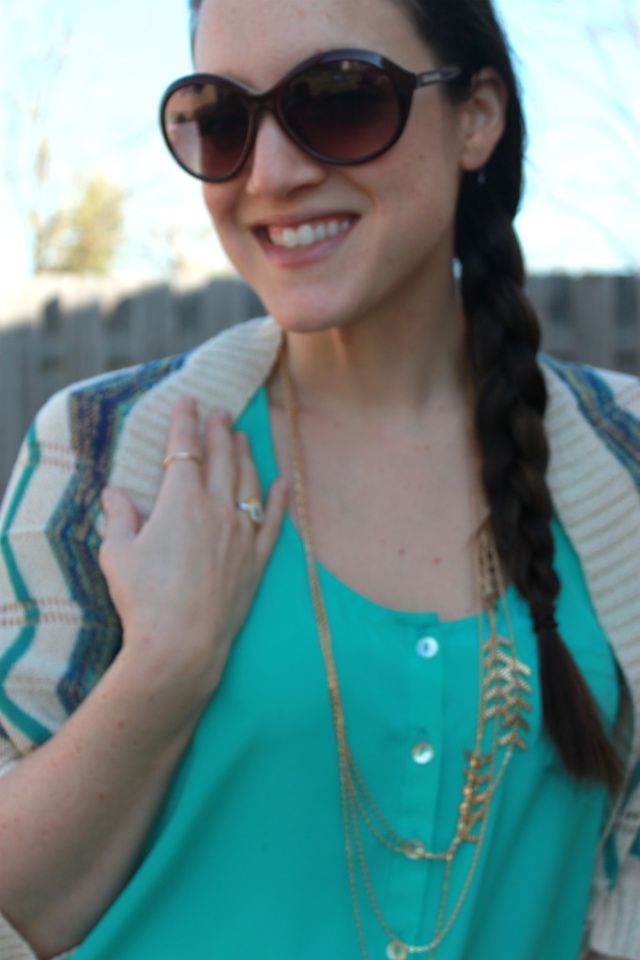 I wore this outfit yesterday and when it got real hot, I ditched the cardigan and boots for flip flops and kept going.
I HIGHLY recommend using Carly's box service. She was fast, organized, and a pleasure to work with. All that aside, she just has great taste. What more can you ask for?! I now have a full seasons worth of new clothes and I can't wait to show you more of what I got in my box!