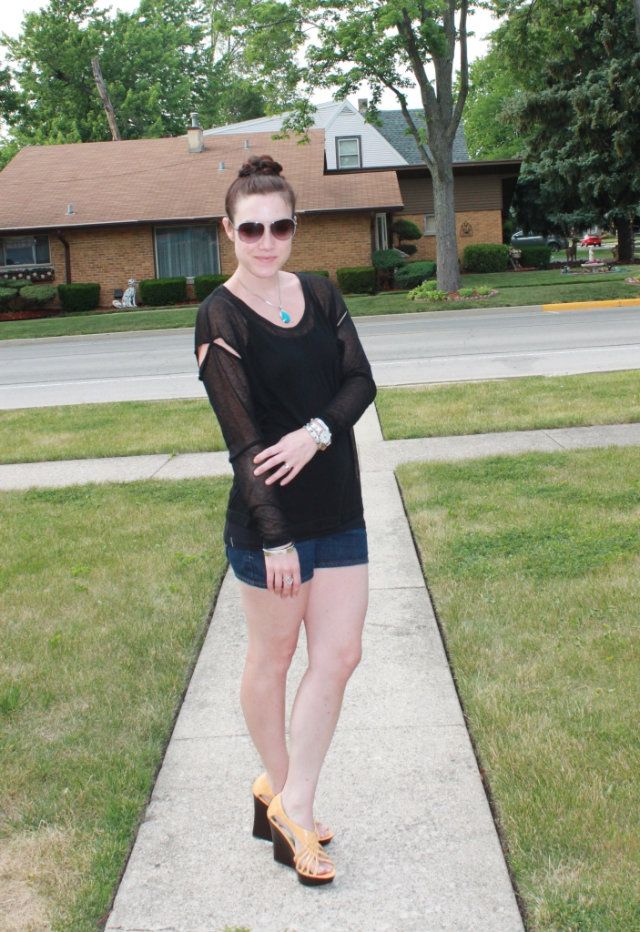 I can't say enough good things about this top! I felt like I was just wearing a tee and shorts, but my hubby kept telling me how sexy I looked. I couldn't figure it out and then realized he was a fan of the arm slits! Who knew sexy to boys could be so subtle. ;) I felt pretty in it, but not sexy so I was so confused. Boys are so weird! lol What do you think ladies, just looks cozy right?
I am also rocking my favorite braided top knot. For a how-to tutorial to get this top knot look, check here.
*In other news, these shoes are now up for sale in my closet!