I attended Lindsay's bridal shower over the weekend (Lindsay from K + L: The blog) and had an amazing time! This is what I wore: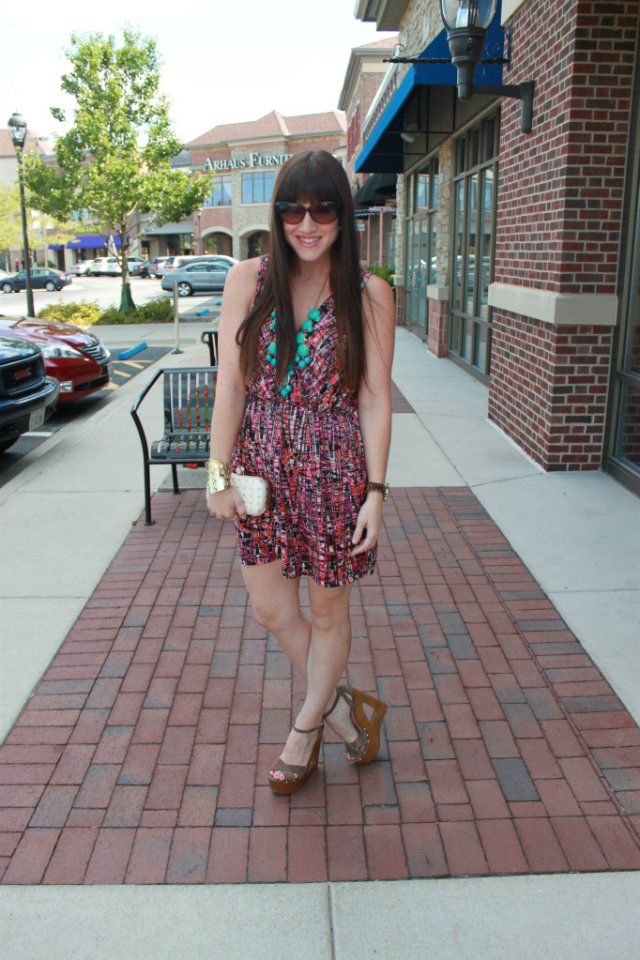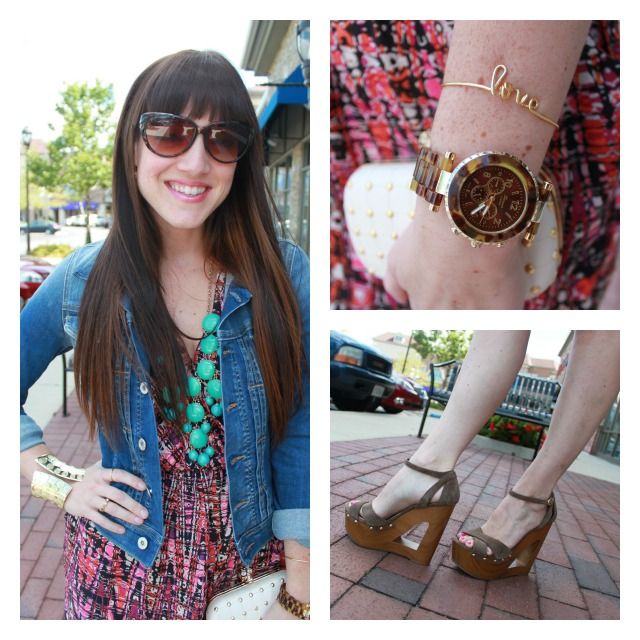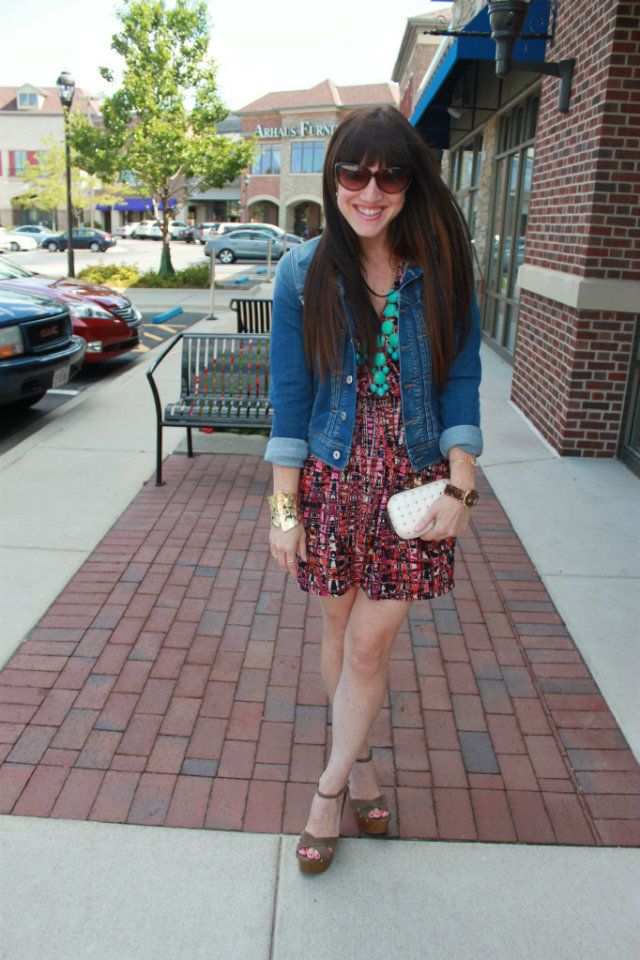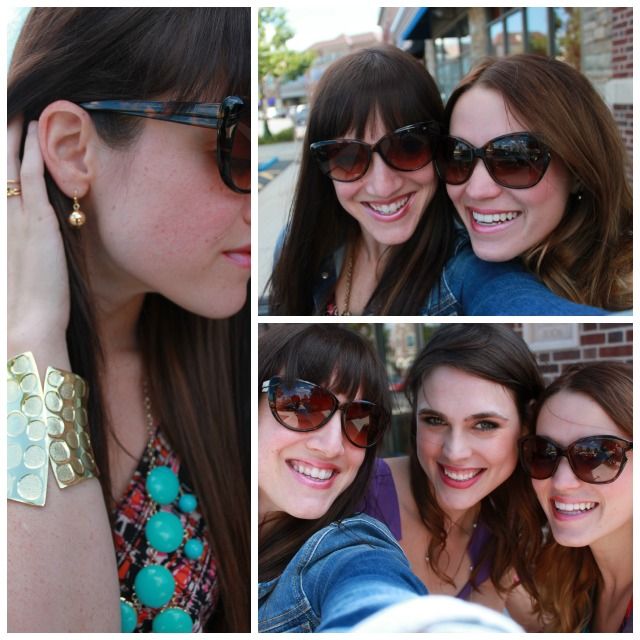 I was elated when I saw this dress on Because I shop too much! Talk about a great find, it was a steal at $8.00!
I decided to pair it with a neutral shoe, gold and neutral clutch, watch, and cuff, and added a pop of color with the necklace. I finished the look off with my favorite jacket.
What do you think?
I have to say, Lindsay's shower was beyond beautiful! And she looked STUNNING! You'll have to check back on their blog to see both her and Kristin's outfit posts from this day. You'll be wanting both of their dresses for sure! ;)