You may remember me wearing a "made for you" dress back in December from Eshakti. Their online store really has the most amazing concept. They have a wide range of sizes and you can alter and change the piece into what you want it to look like.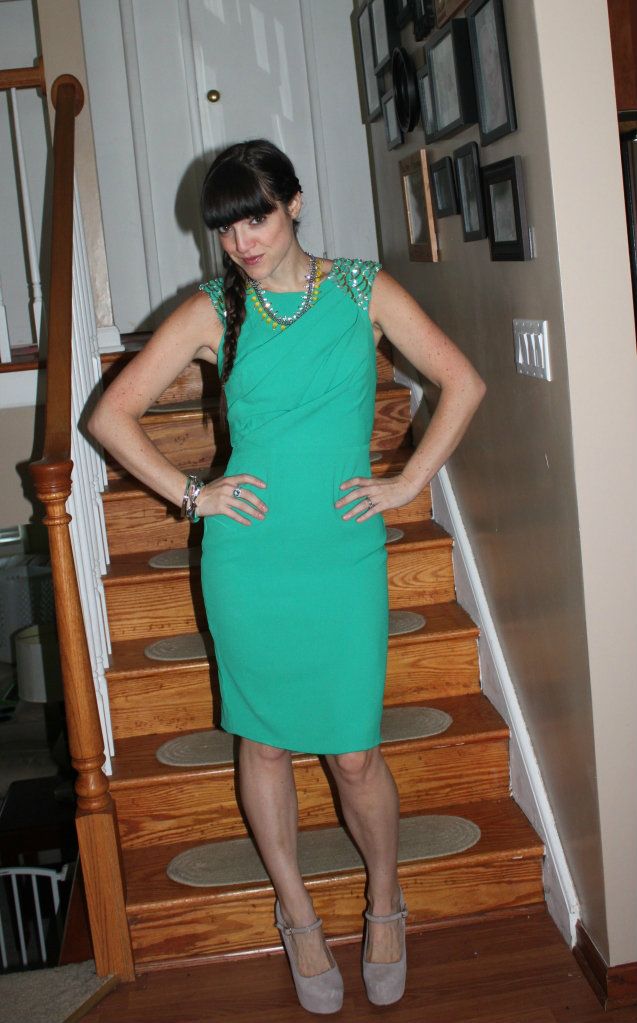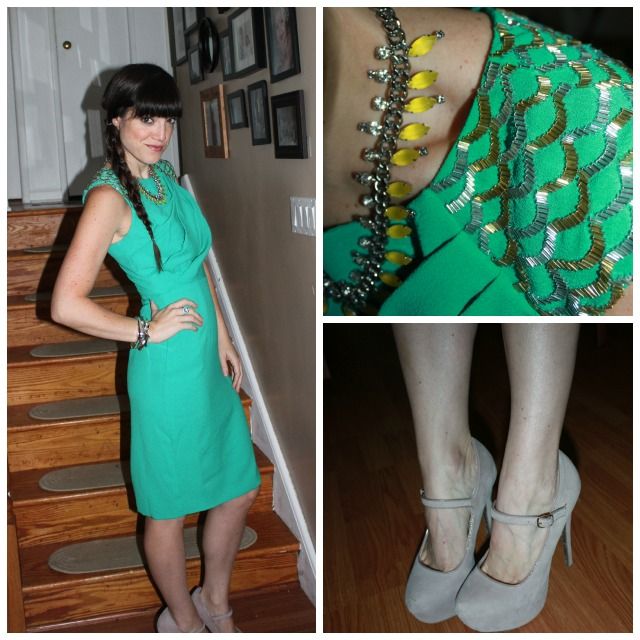 How amazing is this dress?
It was literally made for me as I had to give my measurements at time of order so it fits perfectly. I felt super chic and actually pretty sexy in it. I adore the beaded detail on the shoulders and the keyhole on the back. I also love that I kept the length longer (as you have the option to make changes to the length and the neck style). There is definitely something sexy about a pencil style bottom half. If you can't tell, I am gaga for it! I can't wait to wear it again during the holiday season.
Since it's been hard to find a sitter lately, this is what I wore for a date night at my house with the hubbs. He liked it. He liked it a lot! ;)
We had a lovely dinner and wine after the kids went to bed. Sometimes the best date nights are nights in!

For my hair:
I started at one side and began to twist until I reached the other side under my ear. I put a small goodie hair tie in. From there I just braided. But here's the twist, I separated into 3 sections like you would for a normal braid, but I braided the center section. When that was done I used that braid as one of the 3 sections in the main braid. This adds more texture and makes it look almost like a fishtail no?

Thoughts? Hair tutorial needed?