I had a TON of errands to run this day and when I walked out the door at 8:30 am I smiled and walked back inside. It was in the low 50's and mama needed to wear a coat!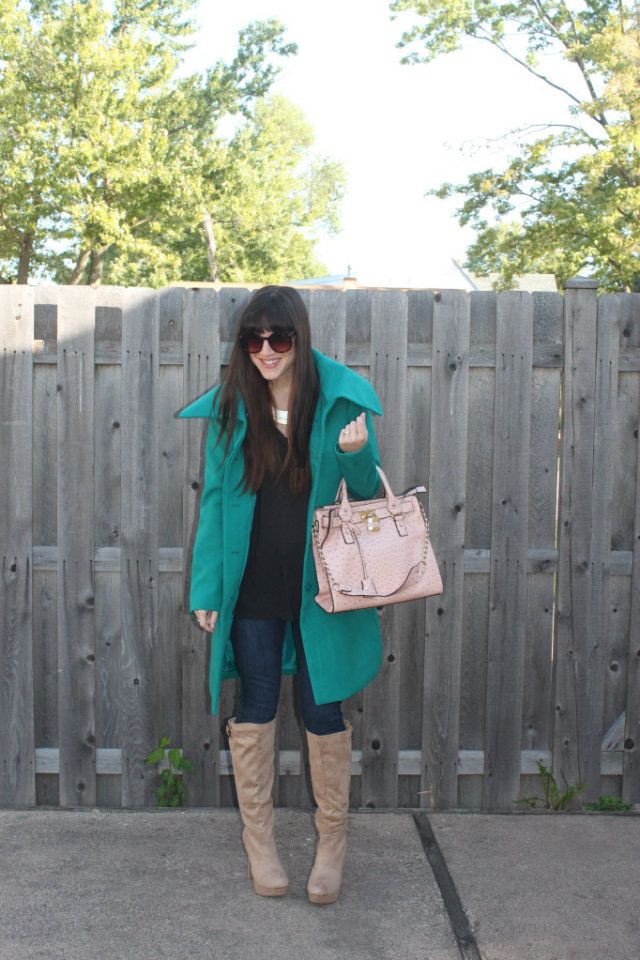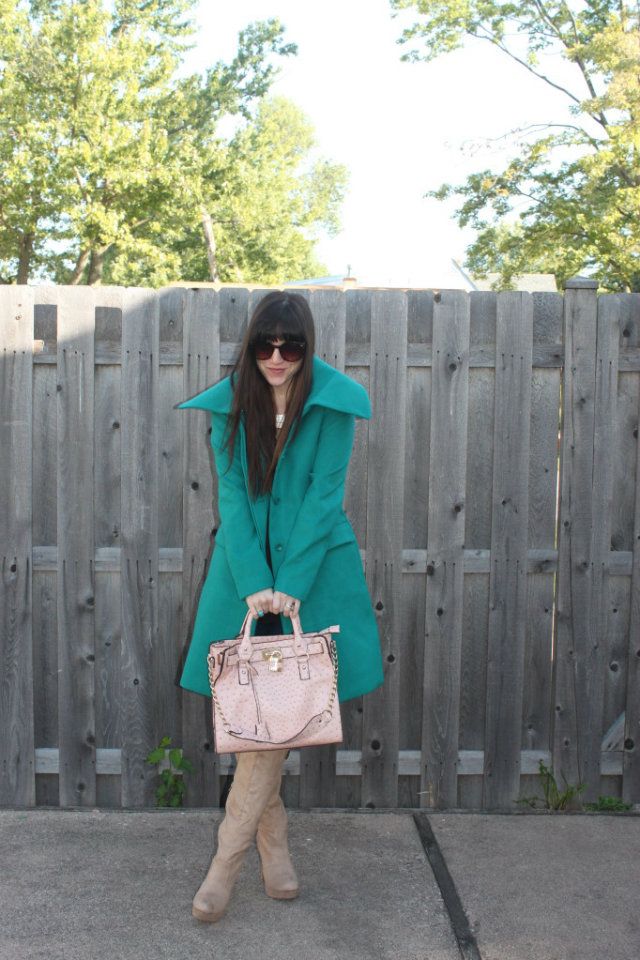 I just got this bad boy and I couldn't have been more excited that I had to go back in and put a coat on. ;)
I was just wearing a basic tee, jean leggings, and a great pair of boots, but this bag and coat really took the look up a notch. I felt like I should have been doing more then just running errands. I can't wait to wear this coat all fall/winter long! LOVE me a great collar.