I am LOVING this cooler weather! ;) I decided to pair a sweater dress with a trench vest and then jazz it up a bit with my yellow statement necklace and these AMAZING blue shoes! I was also super pumped to wear my new clutch.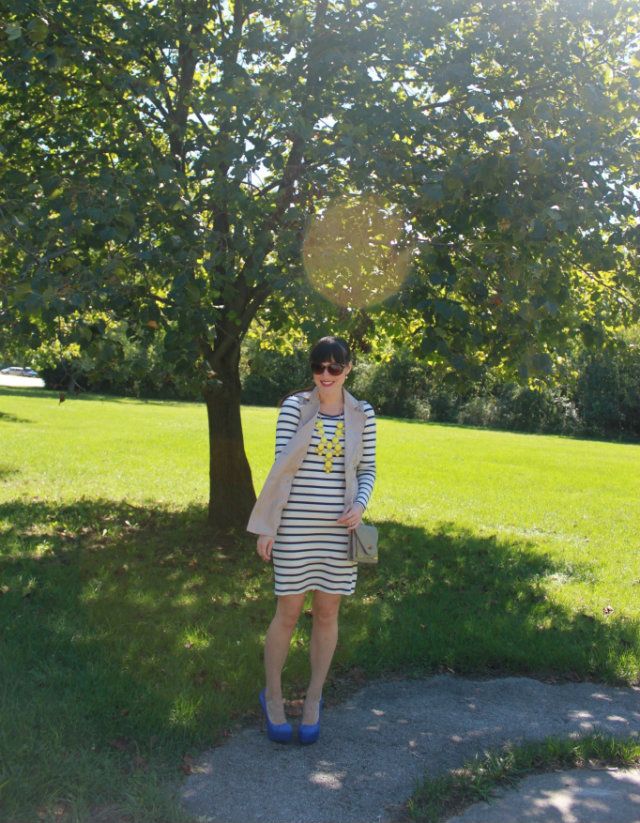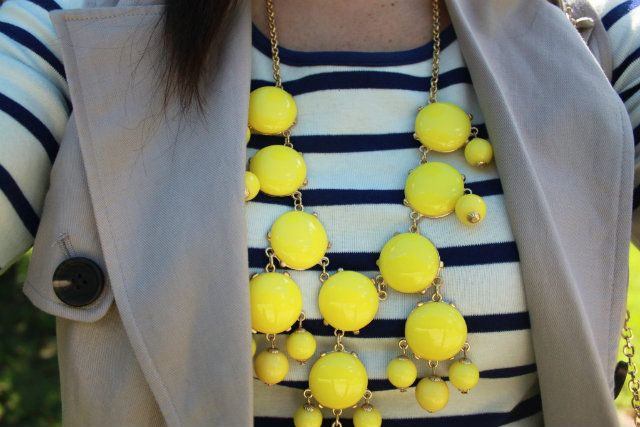 By now you all know that I have a major obsession with Just Fab. They do gift me product, but I also shop online becaue they have sooo many items I want. ;)
When I was checking out as I bought a new blush colored purse last week (you'll be seeing said purse next week), there was a little pop up that asked me if I wanted to add a clutch or a pair of flats for just $25. Ummm, YES PLEASE! This is the clutch I chose. Perfect neutral color for year-long wear! LOVE!