I had gotten this dress in my FriendSwap bag from Kaitlyn, but I wanted to style it differently then she has worn in the past. Enter layering!
I got this super cute tee I've been dying to wear and the colors just went well together. Here is how I styled my layered look: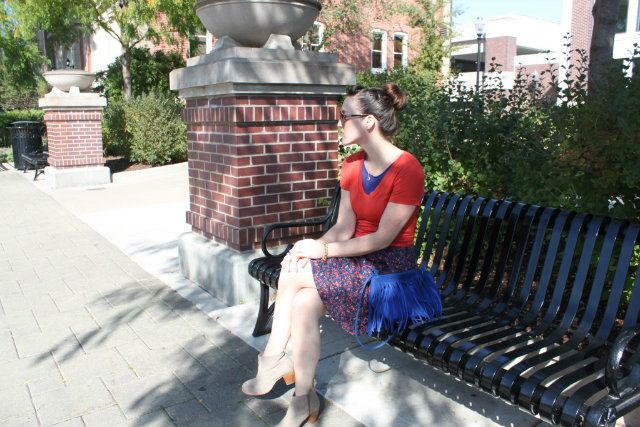 Me and the hubbs enjoyed a kids free 22 hours (yes we missed them, but YES it was bliss!) and we decided to go on a gift card crawl. We had gift cards to 4 different restaurants so we started at one and just kinds bar hopped to the next. We were home and watching the Avengers in 3D by 7:00 and I actually slept for 11 hours this night. Not bad at all! Love day dates that end in good nights of sleep!
;)