I love pairing pink with neutrals. Navy, gray, black, brown, tan...you name a neutral and I'll tell you how much I love it with pink! ;)
Here is how I styled a lovely pink top I got in my latest FriendSwap bag from Kaitlyn: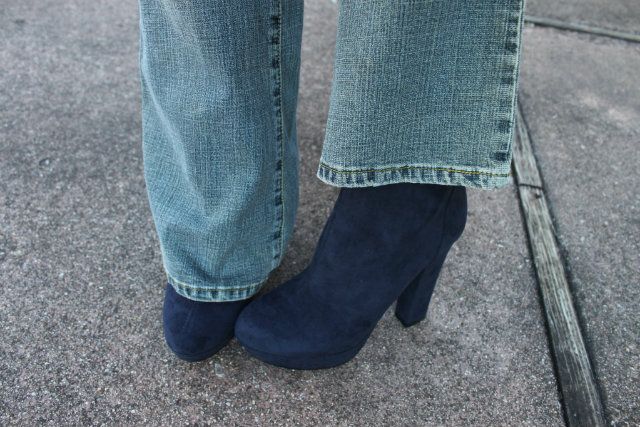 Someone please tell me if my jeans look outdated. I bought these my senior year in college and they were my skinny jeans then. When I had my son I decided I keep them in my "one day" drawer and about a year after having my daughter I fit back into them (mini happy dance)! For some reason I can't get rid of them now. lol
So honest opinion, are they outdated? Is the wash on them still in style? Or am I holding onto a 10 year old pair of jeans for sentimental reasons only?