The season of sequins is upon us.
I love fall/winter every year because it's not only okay, but it is expected that you wear sequins. I'm good with that!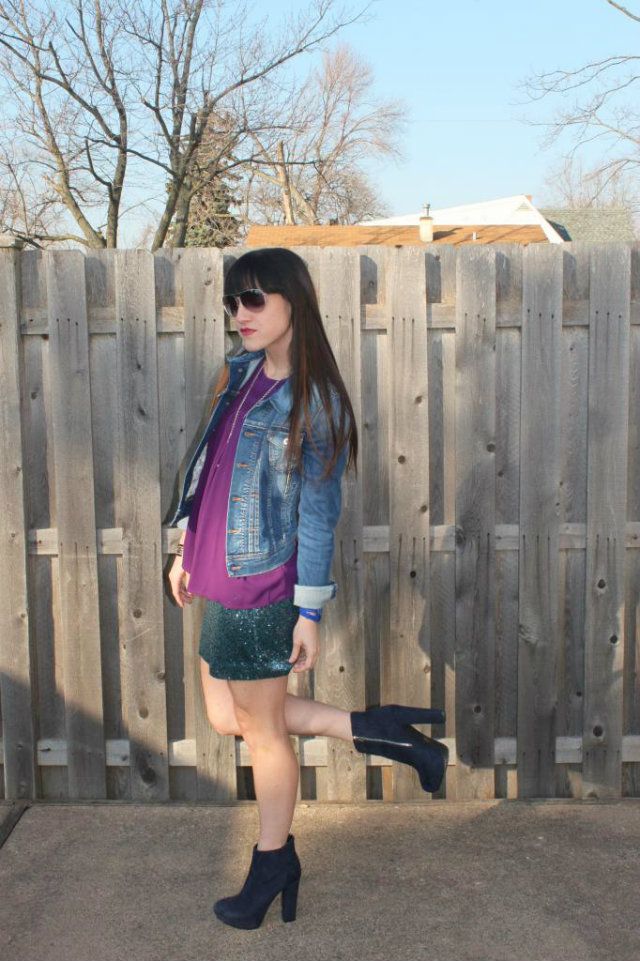 I'm so glad I got to wear this outfit before it got super cold out. Next time you see me in this mini I will have tights under it for sure! ;)
What do you think? Do you rock the sequins this time of year?