You may remember this blouse from when I swapped it with Kaitlyn.
I loved it so much I ended up buying my own when I saw it on sale for under $15 at Target!
Here is how I styled my blouse for a regular day of mommy chores and errands: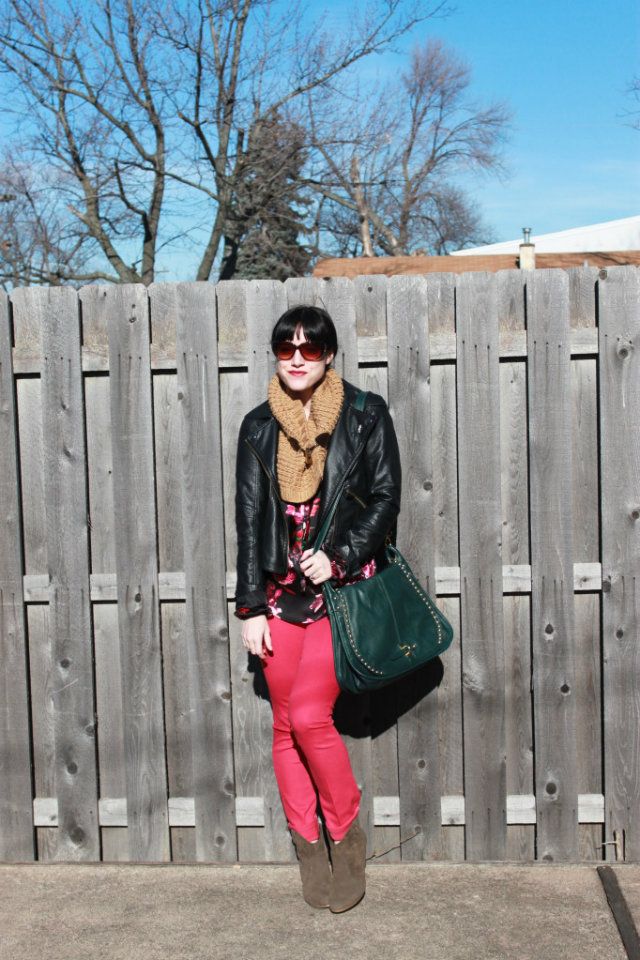 Totally loving my new cowl neck and clearly obsessed with these boots and bag as you see them in regular rotation! ;)
Remix: Level 99 Jeans
Here are ways I have styled my red denim in outfit post's past:

I didn't realize that I always top my red skinnys with a black blazer/jacket. Actually they are all styled in a neutral color scheme (brown, gray, black).
I will be sure to style them differently in the future. I guess I am a creature of habit! ;)