Every year my mom's side of the family gets together the week before Christmas to celebrate. (1st holiday party outfit posts from 2010 here and 2011 here.)
We do this because as we all get older and the family grows it just got too hard for everyone to make it to the party on Christmas day. I actually LOVE that we start celebrating the week before the holidays! ;)
I also LOVE having all of my siblings with their spouses and kids, my cousins, their spouses and kids, my aunts and uncles, my grandpa, and my parents under the same roof...reminds me of Christmas's when I was growing up. Super sized!
Here is what I wore to my first Christmas party: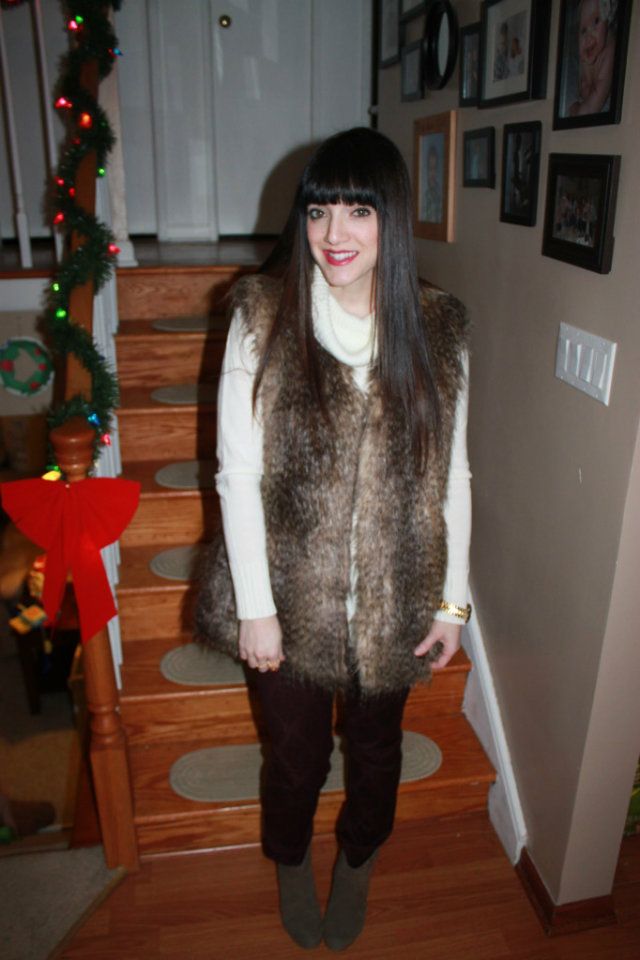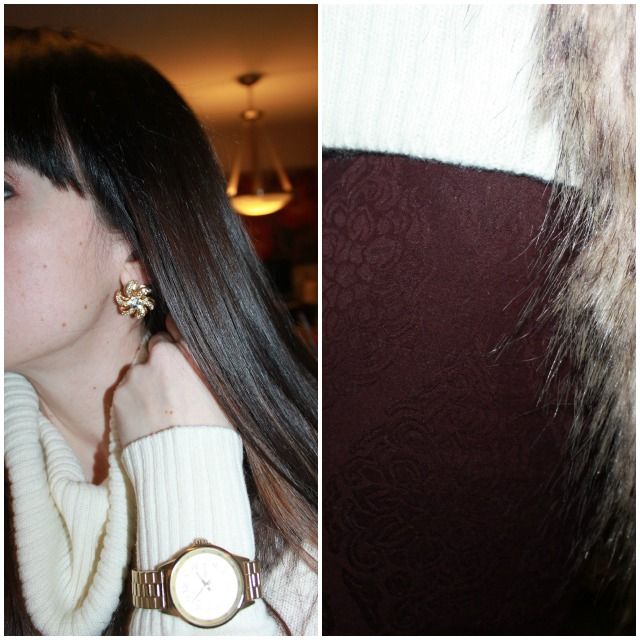 LOVING these printed pants I found at Loft. It's so subtle yet so chic in the plum/maroon shade of purple.
What's your go to for holiday wear?
I have 4 more parties to attend (packed into the 2 day x-mas eve/x-mas) and can't wait to wear more of my holiday looks!