Most days around the house are spent working from the computer during school hours, nap times, breakfast and lunch, and after the kids go to bed for the night.
On this day, my friend Kyla came over for lunch and it was a nice break up from the normal eating from my desk routine.
Here is what I wore for my lunch date: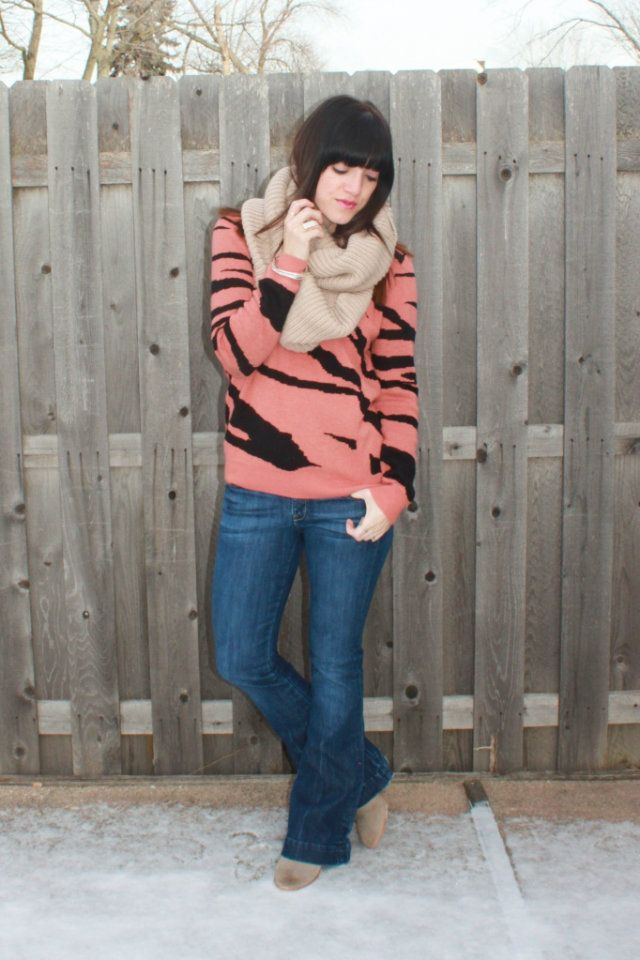 It was so nice to catch up and not work during a meal!
I may try to do this more often. ;)
In other news, you know how I'm on a shopping lock down? Well, I sold 8 items from my Because I shop Too Much closet and Forever 21 takes pay pal payments, so I bought this knit! That doesn't count as cheating right? I technically didn't do anything wrong. And if you look at it like I am, I swapped with Forever 21! ;) Please tell me this is not cheating...
This is the second time I have borrowed one of Kaitlyn's tops and ended up buying it.
I will be adding it to my 30/60 challenge rotation and see what else I can do with it.