The beading detail in the front, the train, the tie down the back, I am in love!
Here is how I styled my dress: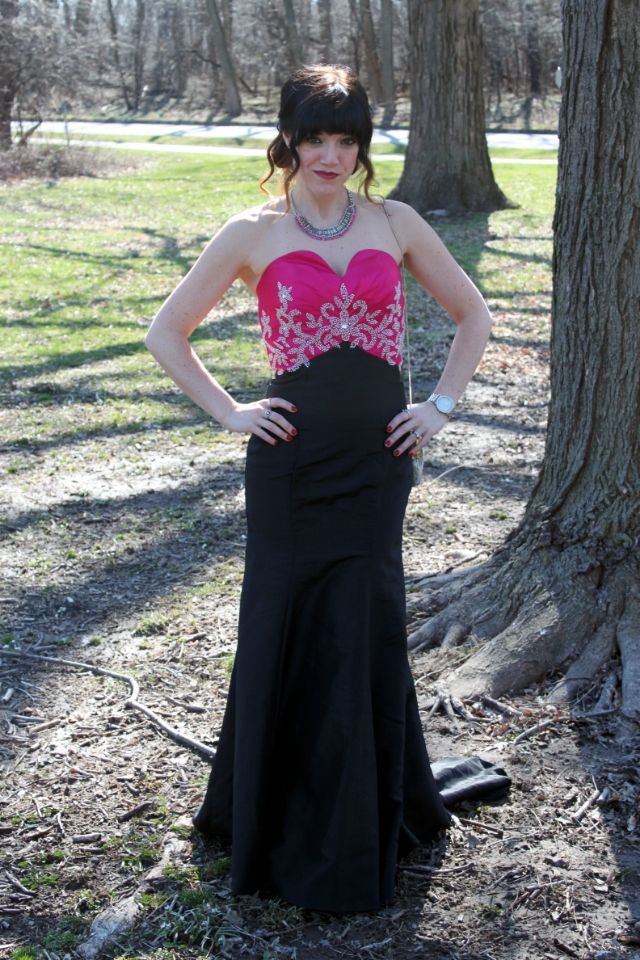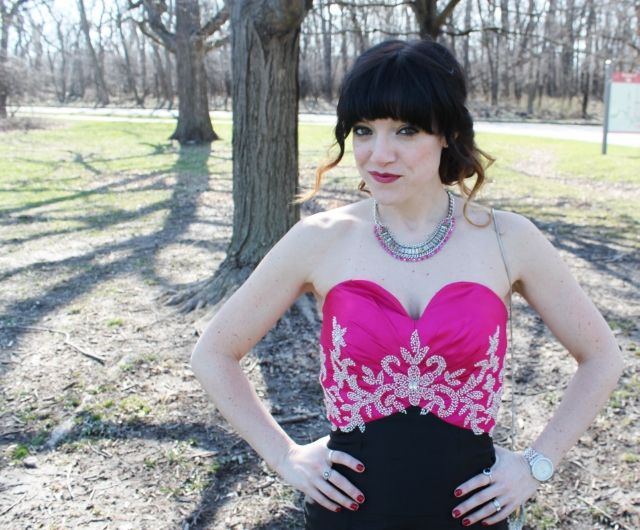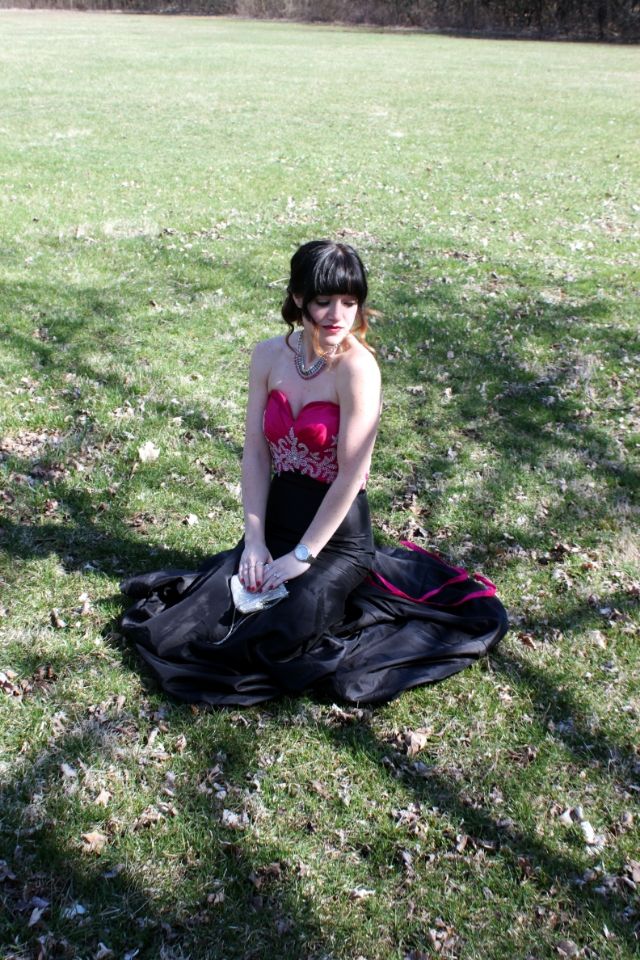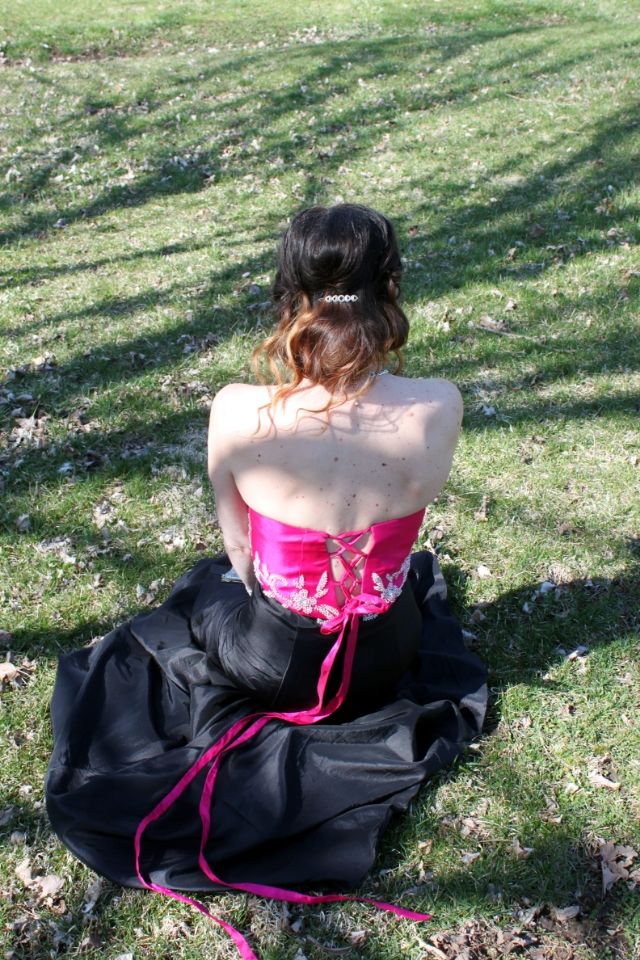 Dressestylist has a great selection of wedding, bridal party, prom, formal event, cocktail, and special occasion dresses. It really is your one stop shop for formal wear!
You have the option of picking standard sizing or putting your custom measurements in.
I went with standard sizing because this is my second dress from their site and I feel like I know what will fit me. However, I love that you have that option to customize the sizing, especially if I was buying a wedding or bridal party gown.
What do you think? Have you even shopped at Dressestylist?
You should for sure check them out if you have a formal event, wedding, or prom coming up for sure! The quality is amazing and thier selection is outstanding. It really is hard to narrow it down to just one dress. Good problem to have, no?
*Want to know how I got my hair like this?
Head over to the Sisters Marie blog today to see my step by step for the faux bob look.