This past Thursday Trina of The Baby Shopaholic hosted a Blogher event called Lips and Heels at Indique Boutique in Chicago.
Just Fab was one of the many lovely sponsors so I was very excited to make it out for this event.
Plus I love Trina and haven't seen her since our dinner date last year so it was a win win as far as I was concerned. ;)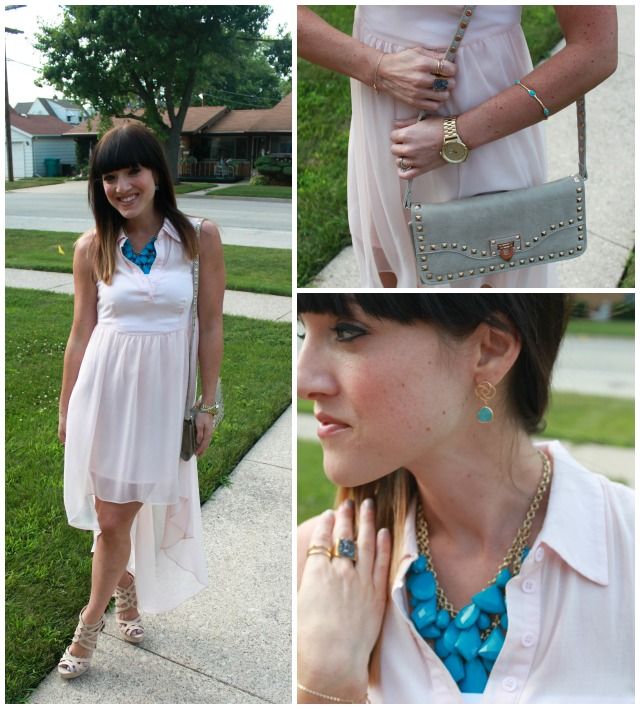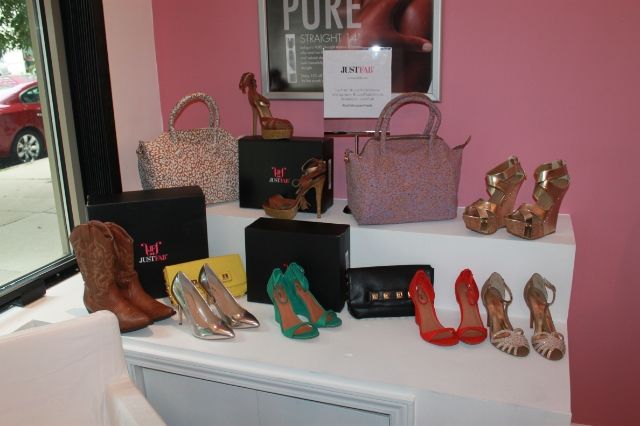 Some beautiful Just Fab items
Giveaway items, amazing hair extensions, and a candy bar.
Trina and myself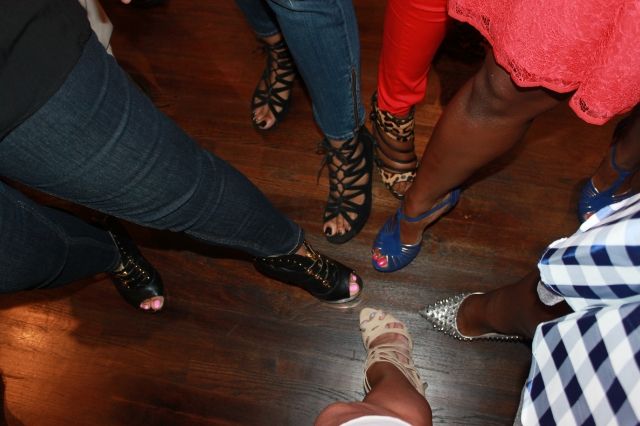 The ladies brought out some fabulous footwear!
It was so nice meeting everyone in town for Blogher13. I'm sorry I didn't bring out more business cards, but I've actually never handed out more then 40 at one event! I should have known everyone was there network, next time I'll be more prepared.
I am now needing 22 inch clip in wavy extensions stat, Indique Boutique is awesome.
Who went to Blogher this year?
Did anyone else not go, but go to the events at night like me?