My sister-in-law Kaitlyn is getting married in 2 days! (ahhhhh....it's all happening, so exciting!!)
Over this past weekend we celebrated her bachelorette party.
The blushing bride to be wore white (check out her outfit post here) and all the ladies in attendance wore black.
Here is the LBD I chose: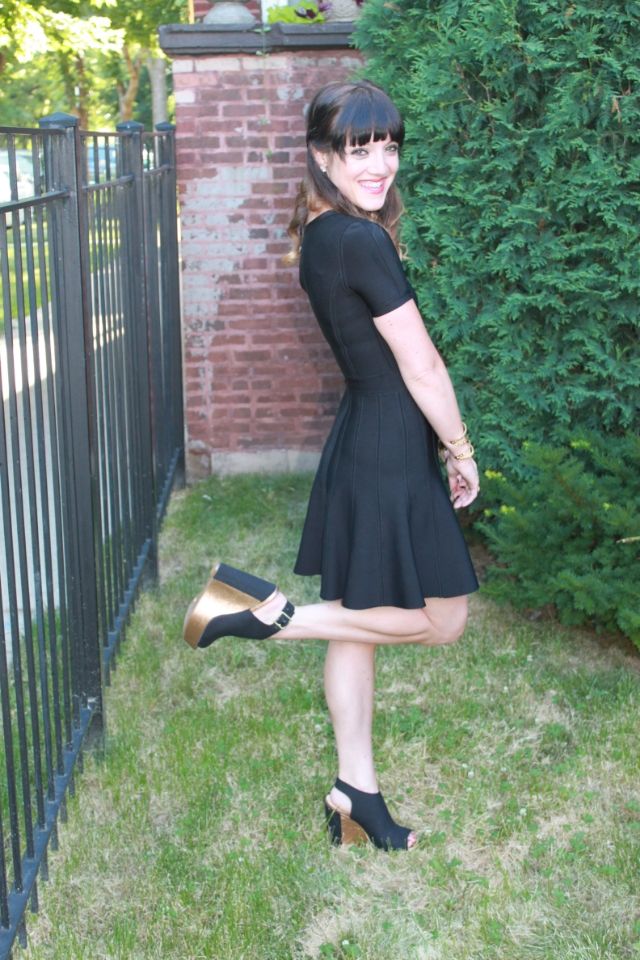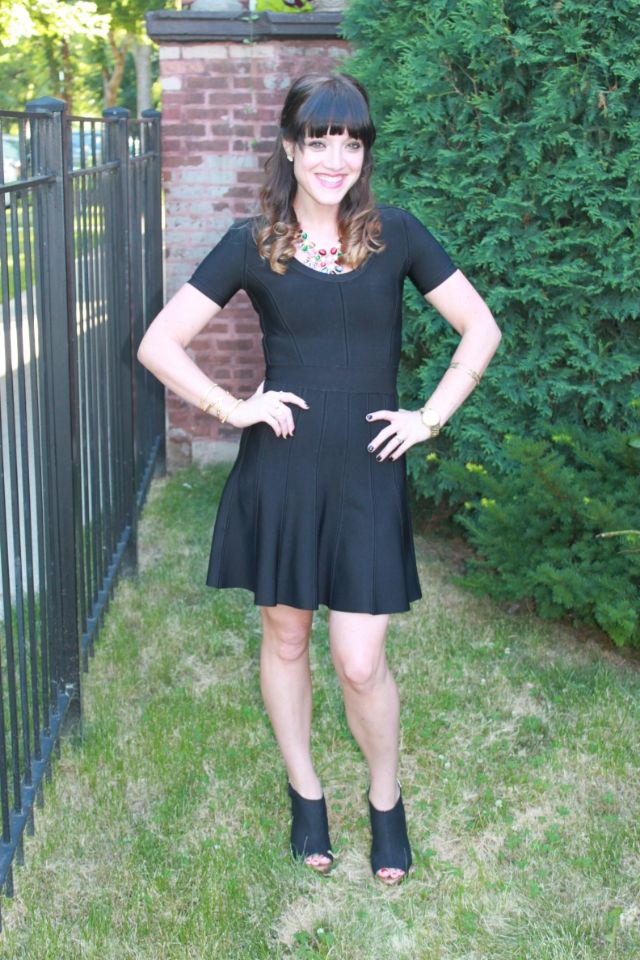 Dress: Herve Leger via Rent The Runway, Necklace: c/o House of Gemmes, Shoes: c/o Sole Society, Earrings: Just Fab, Cuff: House of Harlow 1960 via Rent the Runway, Pave Ring: Baublebar, Stackable Ring: Lili Claspe, Bracelet: Willow House Jewelry
We had such a fun day/night. Everything was so amazing from getting our hair done, to gifts and penis shaped foods with pre drinking, to dinner then out dancing and more drinking, to a final 2 bars that had us out until 3:00am. I can say without a shadow of a doubt that was the latest I've been out in years! lol
Here is a shot of the group just before we headed out for dinner, dancing, and drinking:
I can't believe Katie is getting married in 2 days.
I still think of her as younger sometimes (she IS 8 years younger then me), so it's so hard to believe she is old enough to get married. I know, I know, I sound old. ;)
I am happy and proud of the woman I have had the pleasure of watching her become these past 8 and 1/2 years. It's crazy to me that one of my little sisters is getting married in 2 days so I can't even imagine how my mother-in-law feels.
I can't wait to watch as the next chapter of her life starts.
I always feel like my life started when I got married and the kids came (does anyone else feel that way?), so I'm super excited to see what the future holds!
Ok, everyone hold your coffee cups up and cheers to Mike & Kaitlyn! Love you guys! xo