We all have fashion "rules" right?
Things we say we will NEVER wear or never be caught dead in. Or maybe just trends we thought we are too old/young/wrong body shape/etc to pull off.
Wearing a high waisted skirt with a bandeau bra is definitely out of my comfort zone. Mostly because I knew I was wearing a bandeau bra as a top, but I never thought I'd be so daring at 34 years of age.
Here is my breaking all my rules look: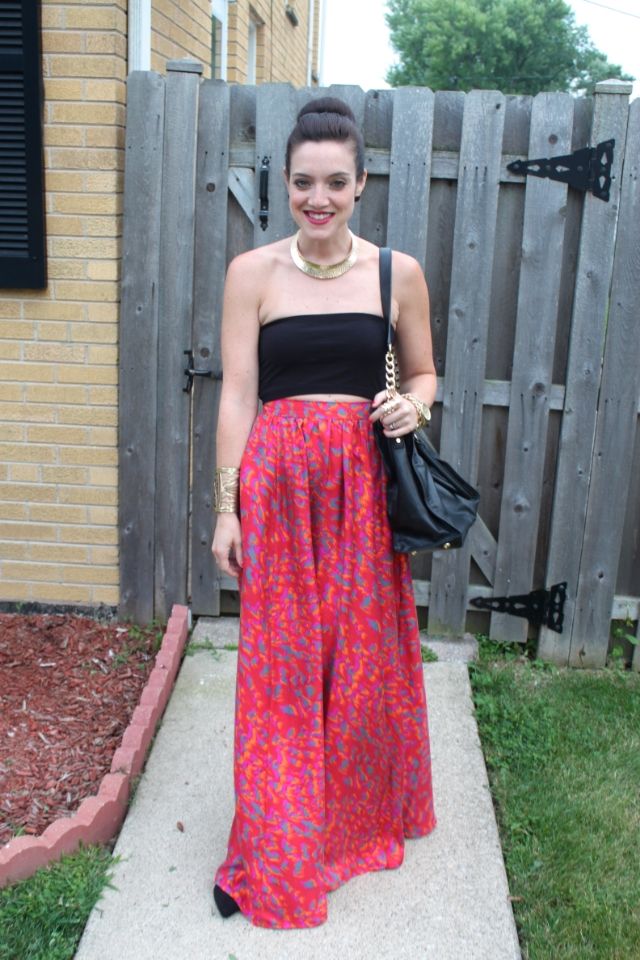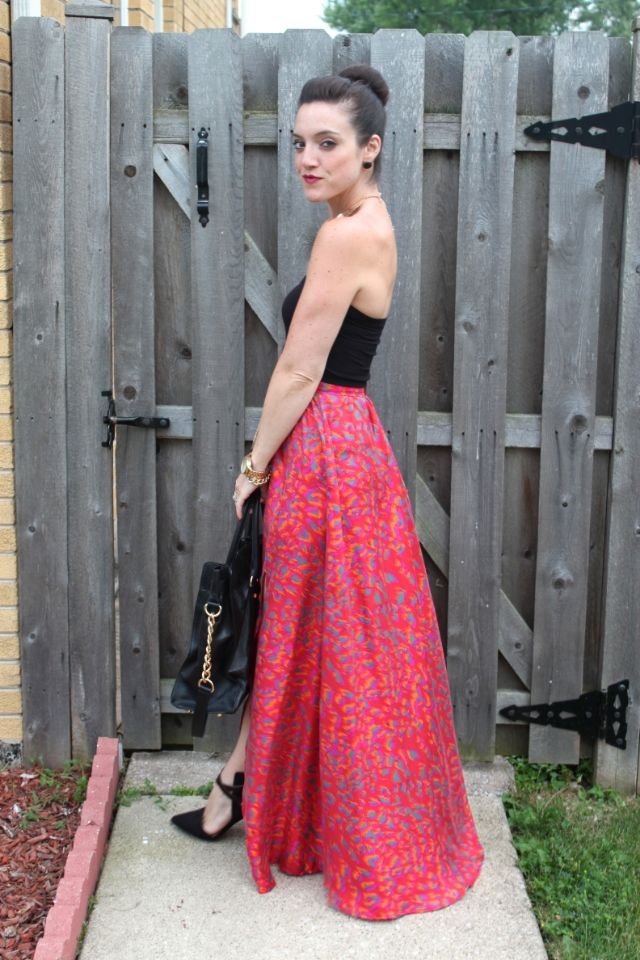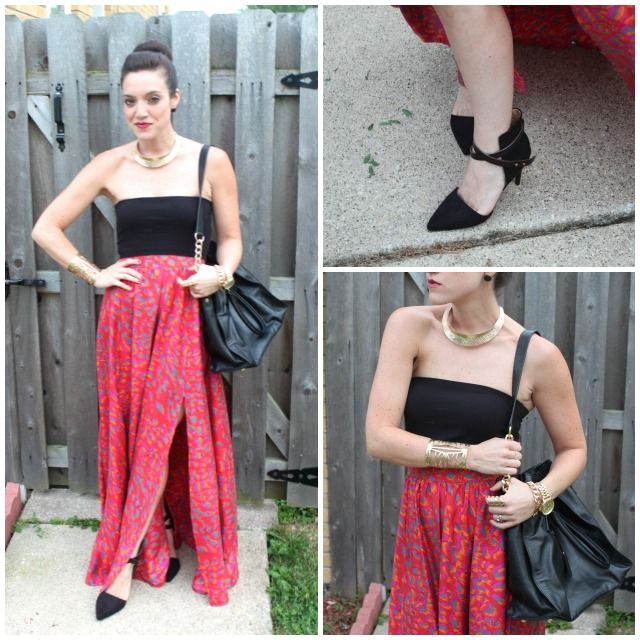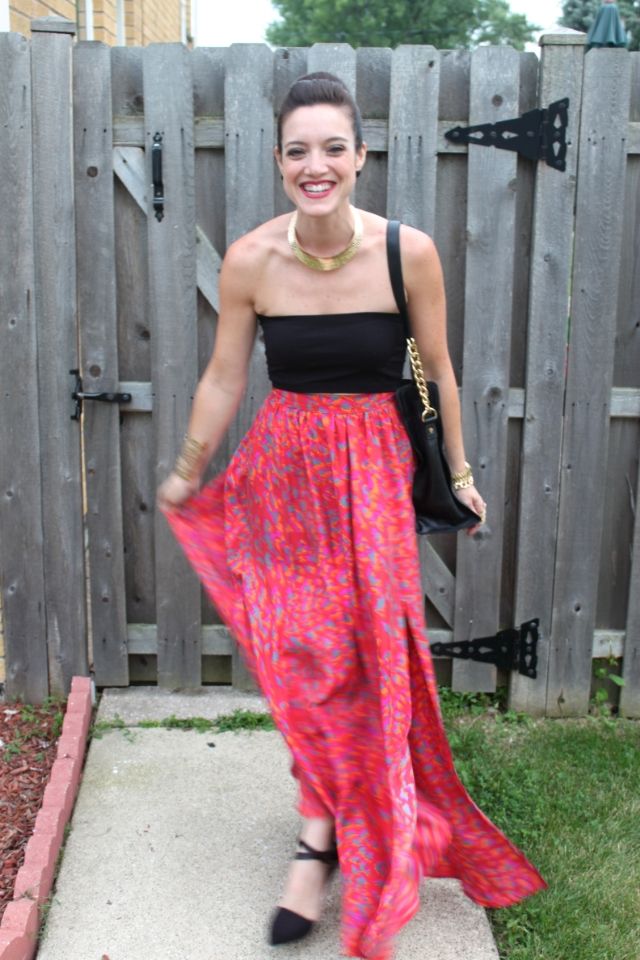 Bandeau: Shop Frankies, Skirt: Rachel Zoe Collection, Shoes: c/o Just Fab, Bag: Michael Kors, Cuff: Hive & Honey, Necklace: Forever 21, Chain Bracelet: T+J Designs, Watch: Fossil, Ring: Lili Claspe, Earrings: Just Fab, Lip Color: Rose Blossom by Bobbi Brown
I am happy to announce I did not break one rule. That is the pay full price for designer items rule. ;)
This skirt retailed last year for $525. It's 100% silk and 100% amazing....but I can not afford that price tag.
Thank you Piperlime for your lime tag sales!
This beauty was on clearance (no returns) for $130 then I used my gift card bonuses for frequent shopping (thank you again Piperlime for letting people use more then one at a time) and finally checked out spending only $85!
That my friend is a steal! I had it altered as it was about 5 inches too long on me, but now I am one happy camper!
Do you ever break your fashion rules or find yourself in something you thought you'd never wear?