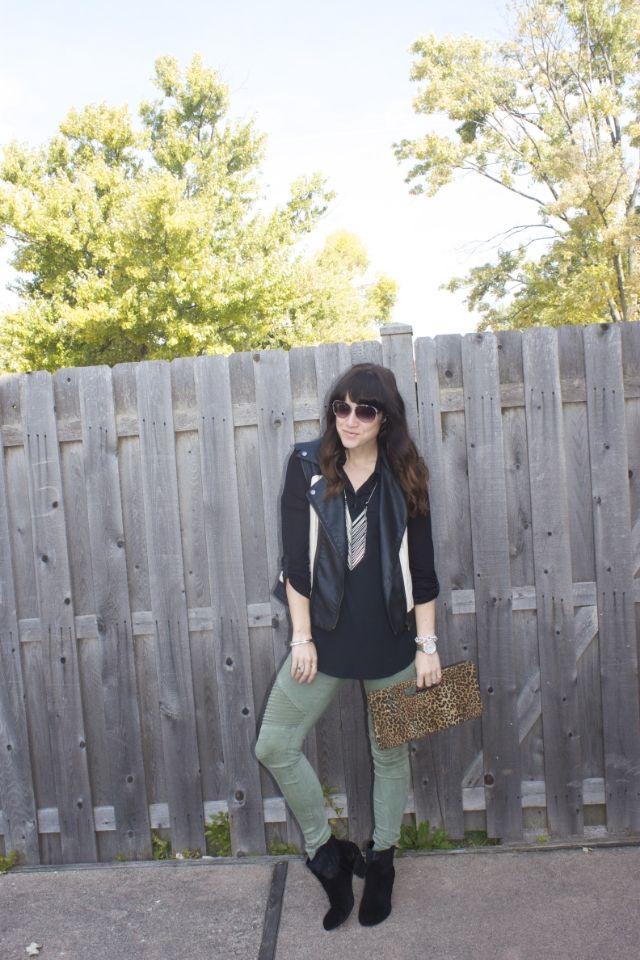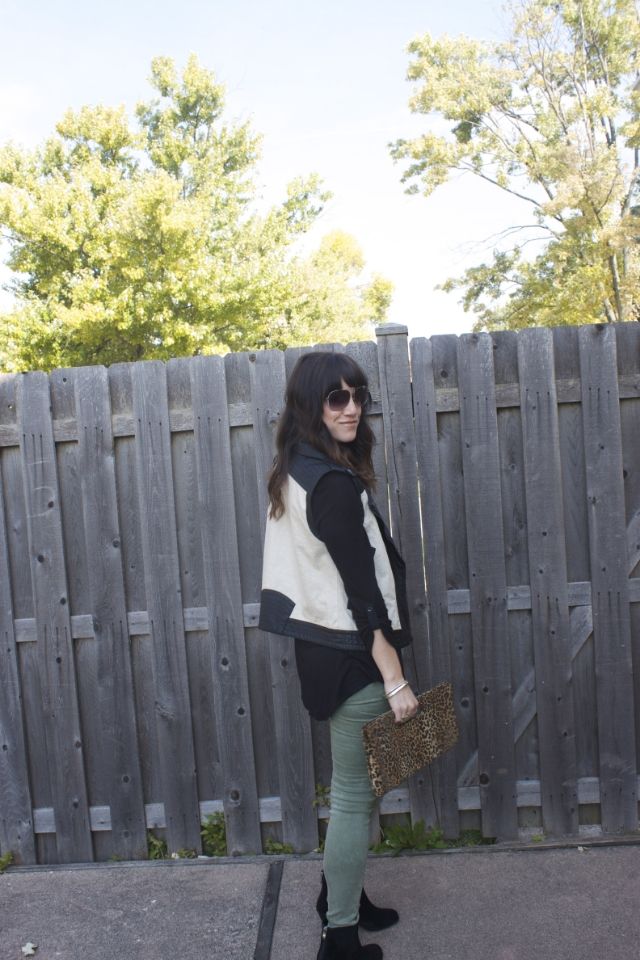 Last month I wrote about my love of leggings and these were one of the pairs I highlighted. I'm so glad I snagged them when I did, I hear they are now sold out!
Here is what I wore for a typical mommy-on-the-go day.
I love pairing leggings with longer blouses for everyday wear.
I decided to give the look a bit of edge by adding a vest, leopard clutch, and some great silver jewelry.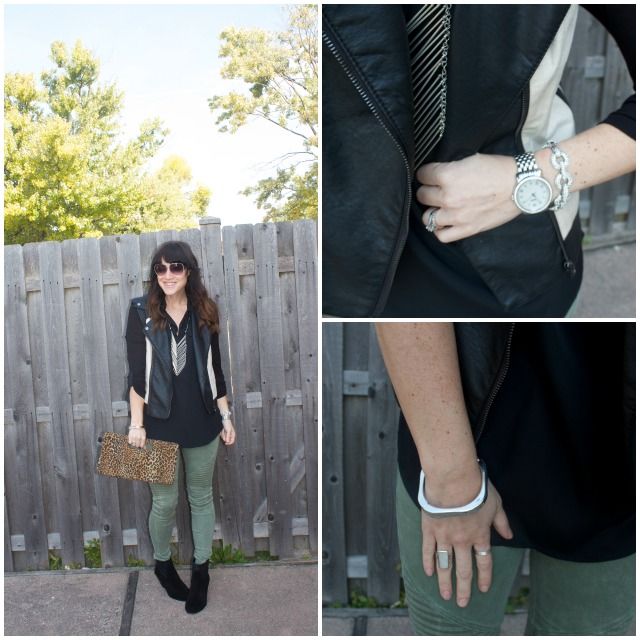 Ever layer a blouse and vest over your leggings?