My family is very large (I am one of 5 kids), so each holiday is celebrated multiple times.
Thanksgiving is one that I really don't mind having multiple of, especially when it involves my moms cooking my grandma's recipes. ;)
I decided to pair this cute tunic/dress with a longer slip to give it more length. Sure, I could have belted it and wore leggings, but I wanted lots of room for all the food I was about to gorge on! lol
Dress: Swap w/ Kaitlyn (MNG by Mango) // Slip: BCBG via BISTM // Boots: Dolce Vita //
My mom pulled out all the stops (as usual).
Turkey, ham, mashed potatoes, sweet potatoes, Italian stuffing (my all time favorite), bread stuffing, corn, green beans, salad, and cranberry sauce.
This was my plate and although I could not function properly for about 12 hours after, I ate all of it! And a piece or homemade cherry pie too! ;)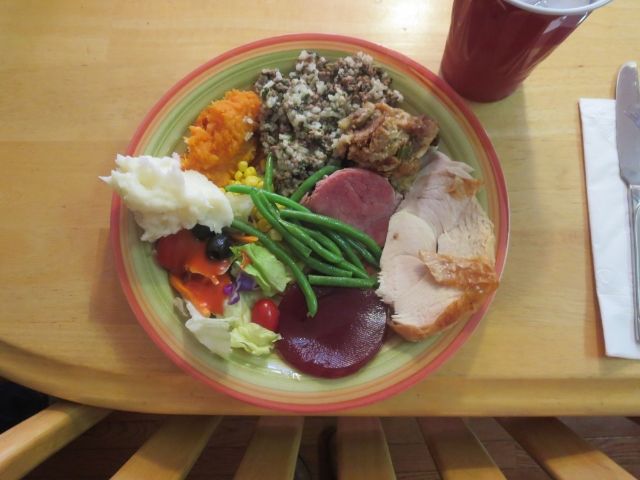 What are some of your favorite Thanksgiving foods?