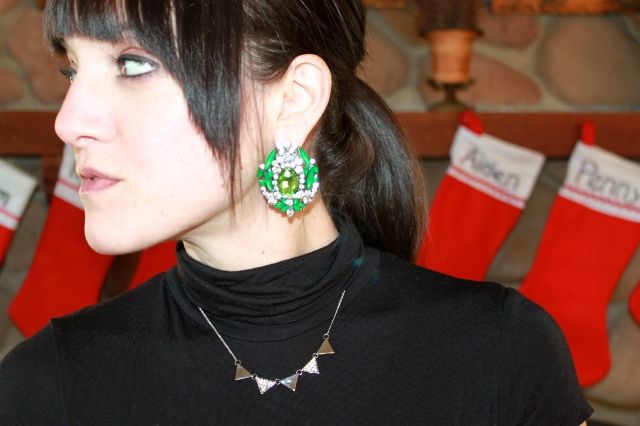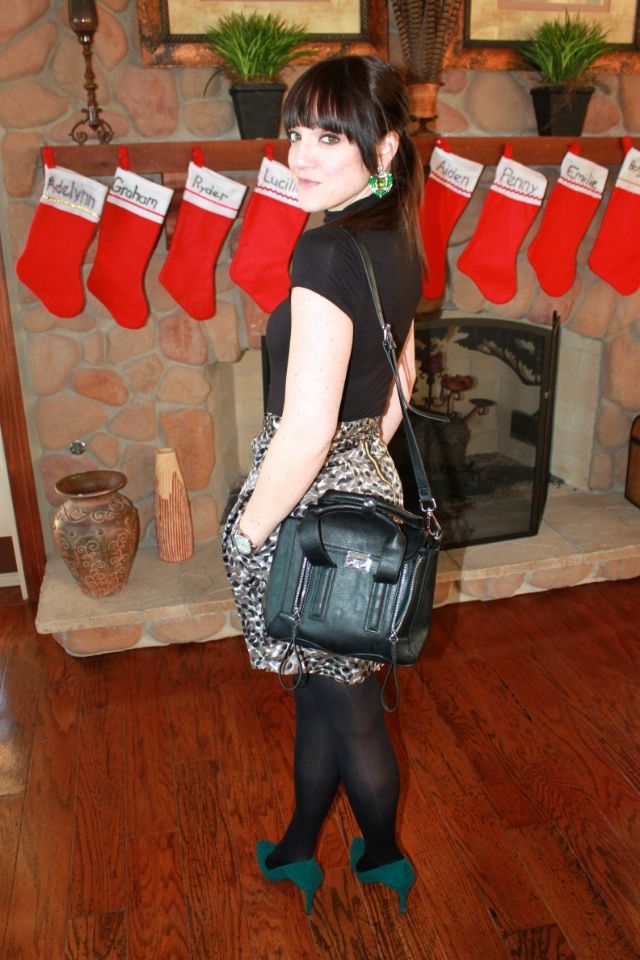 One of the best things of being part of a big family is the amount of holiday parties we attend every year.
Since there are just so many of us on my mom's side, it's too difficult to get together on Christmas Eve or Christmas day.
Every year my mom rents out her neighborhood club house and we celebrate with all 40+ of us (which keeps growing as all my cousins are in their baby making years). ;)
This year I wanted to get away from wearing red, so I paired this print skirt with a basic top and styled it with amazing green and silver accessories.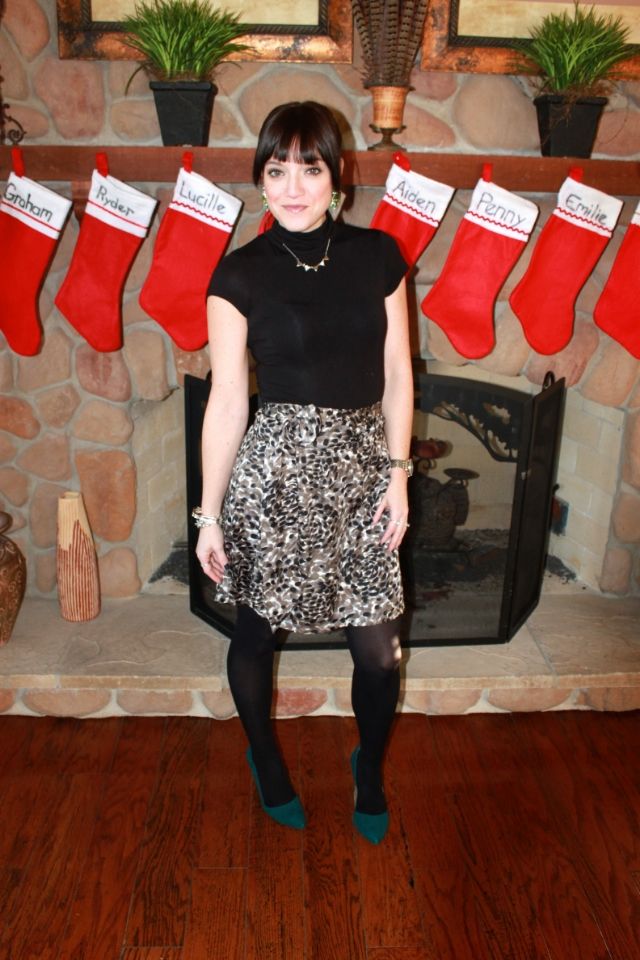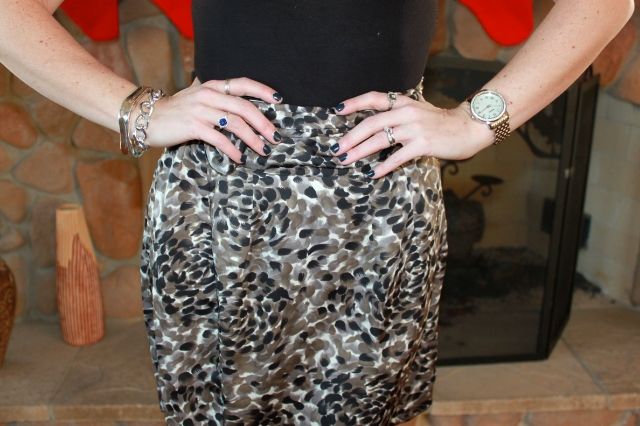 Bag: c/o Persun //
Shoes: c/o Just Fab // Watch: Fossil // Earrings & Chain Bracelet: T+J Designs // Necklace & Bangle: House of Gemmes // Saphire Ring & Diamond/Black Diamond Ring: Jared // Stackable Rings: Shop Jules
We are going to HAVE to talk about these earrings. Kaitlyn got them in blue and every time she wears them I wanted to get my own. She has blue eyes so the blue earrings really look amazing on her.
Then on cyber Monday, I discovered they also came in green. As a gal with hazel eyes I realized these were going to be my new favorites. Do you love them as much as I do?
What will you be wearing to your holiday parities this year?
Do you have as many parties to attend to as I do?