Two of my favorite colors to mix are blush and blue.
I feel like you can mix these colors year round, so it was a no brainier what to pair it with when I decided I wanted to wear this blush knit.
This was the perfect causal look for a pizza night out with my family.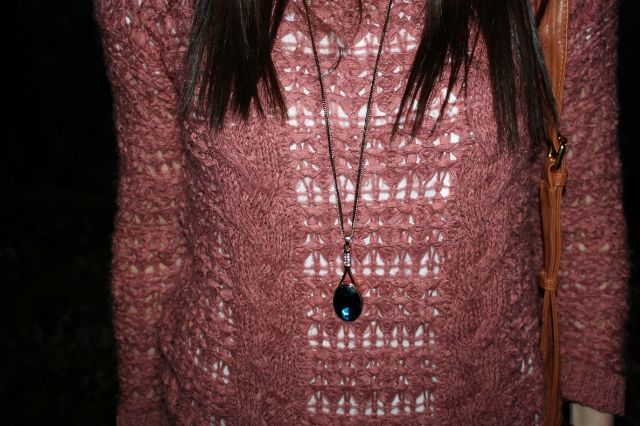 Knit: Urban Outfitters // Tee: Gap // Denim: Calvin Klein via Macys // Boots & Bag: c/o Just Fab // Necklace: House of Gemmes // Rose Gold Rings: T+J Designs // Watch: Fossil
How stunning is this necklace. Truth be told I had bought it as a gift but ended up keeping it (lowers head and shakes it). What can I say, I am jewelry obsessed and I am OK with it! ;)
Do you pair blush and blue together?