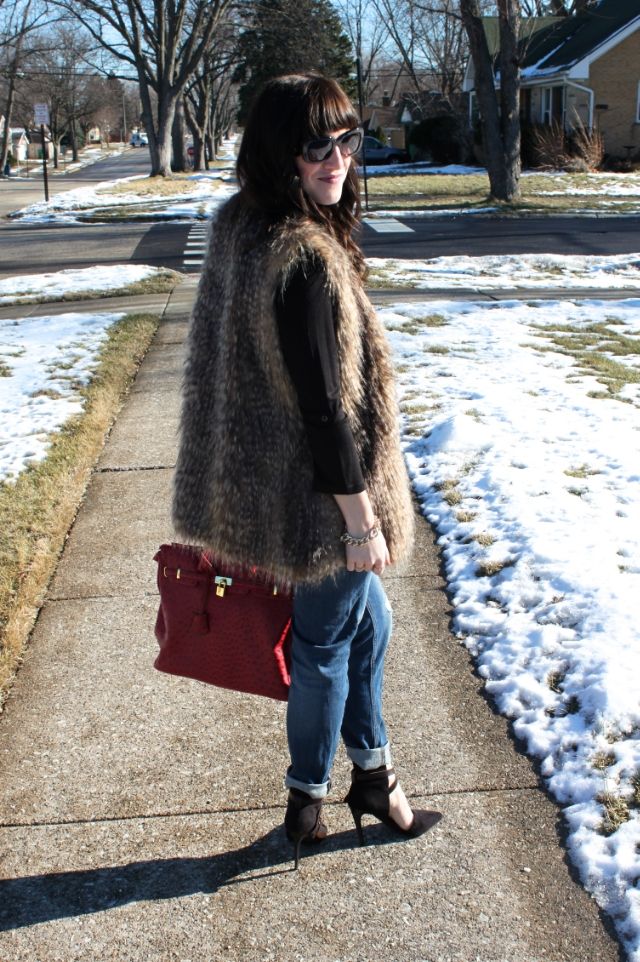 Over the weekend we (myself and 7 other Chicago bloggers) met up at Woodfield mall to get fitted by Zahra of Love Zahra. She had styled looks for us all to wear on WGN morning news this past Monday.
It was an oddly warm day at 46 degrees, so I decided to take full advantage and rock a fur vest over a simple blouse, boyfriend denim, and great shoes.
The fitting went great. I ended up not wearing what I had thought I was going to be wearing.
I was supposed to rock "what to wear on NYE in your 50's" but in the end I was put in the "what to wear on NYE in your 20's".
Yes, I'm a 34 year old mother of two who was put on TV wearing what a 20 something should wear (oh the pressure! lol). If I wasn't nervous before, I got nervous then. ;)
Check back tomorrow for the news clip and photos from the day of!