For my daughter's January Fab Kids outfit, she picked out this great color block dress that came with black leggings.
I love the exposed zipper in the back. I also love that you can wear the tunic/dress with or with out legging. Don't you think it would be super cute with tights too?
She wore this look to school and said everyone love it. ;) She's not shy! I wonder where she gets it? lol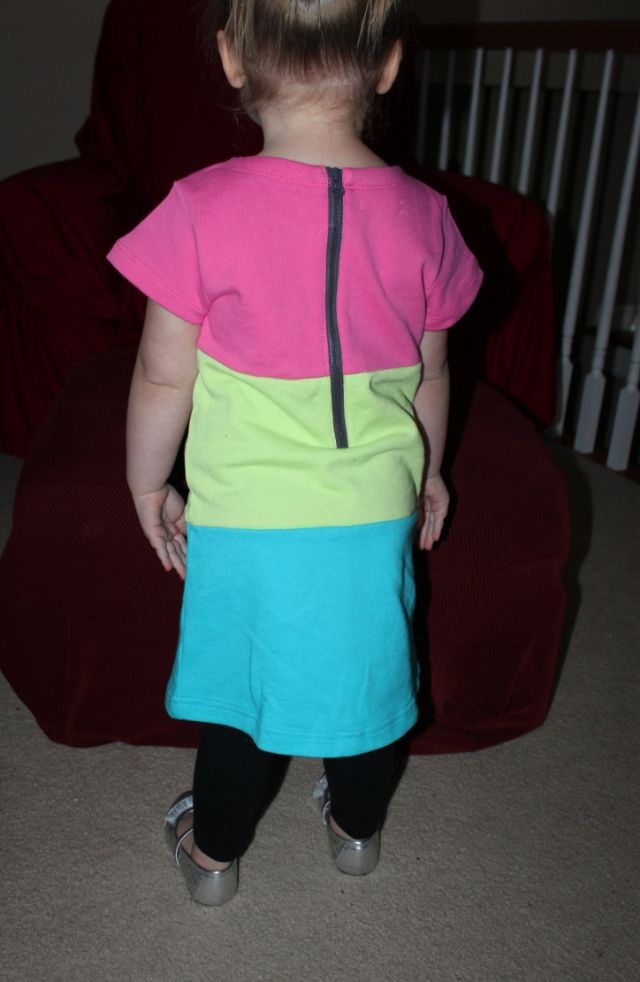 I think this outfit is adorable. I knew she loved it because she kept twirling and looking at herself in the mirror.
They lowered their prices and now as a member your outfits only cost $29.95. I don't know many places where you can get an entire outfit for under $30, do you? SCORE!