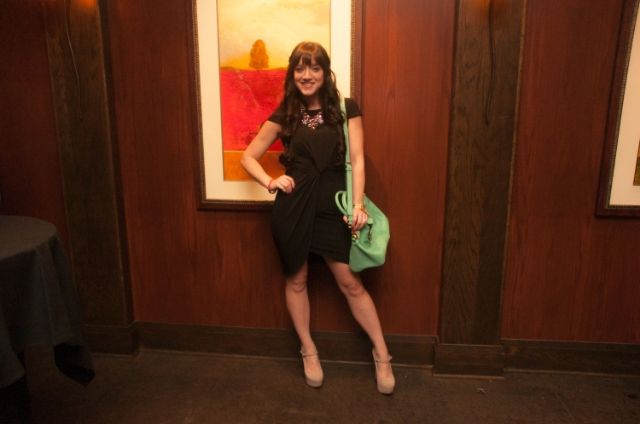 This year I turned the big 35. Myself and my husband have not had an actual b-day party since we were 30 so we decided to throw one this year.
I wanted to wear this leggy LBD on NYE, but then I found my "naked dress" and this one has just been hanging around since (pun intended).
I decided to pair it with colorful jewelry and this amazing mint bag.
Thank you to all our friends and family who came out and celebrated with us! With an unexpected death in our family 2 days prior it was very hard to put on a smile and celebrate.
I'm glad we did as everyone seemed to need a drink (or two) and a smile themselves.
What do you think of my birthday outfit?
What does your favorite LBD look like?