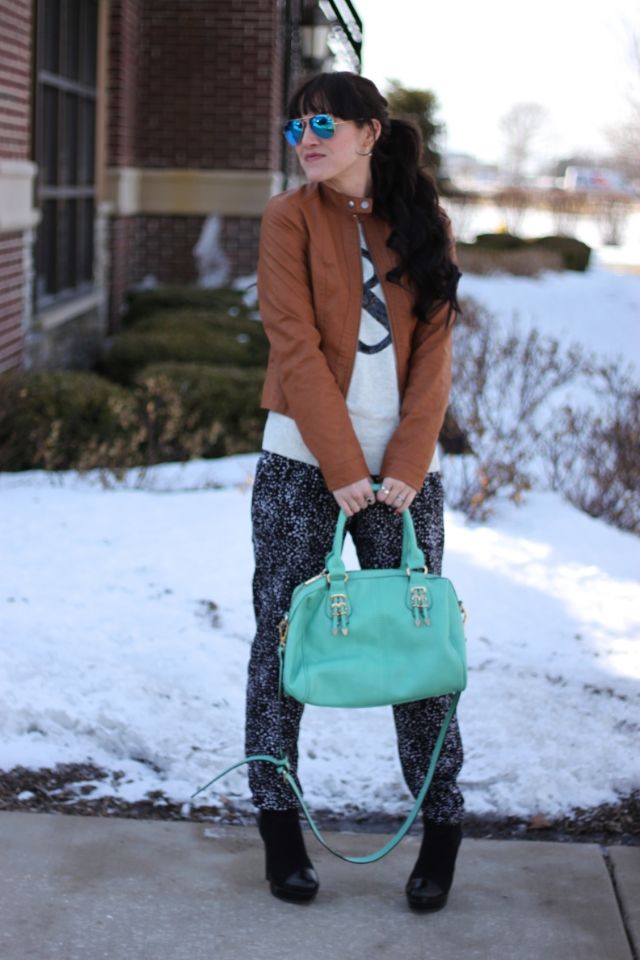 I never thought I'd like print pants and a sequin knit together, but it just kind of worked.
My family took me out sushi lunch on my actual b-day and this is what I wore.
These pants feel like pajamas and I couldn't have been more excited to go out in something so comfortable.
I ended up adding pops of mint and blue as I am so desperately longing for any sign of spring.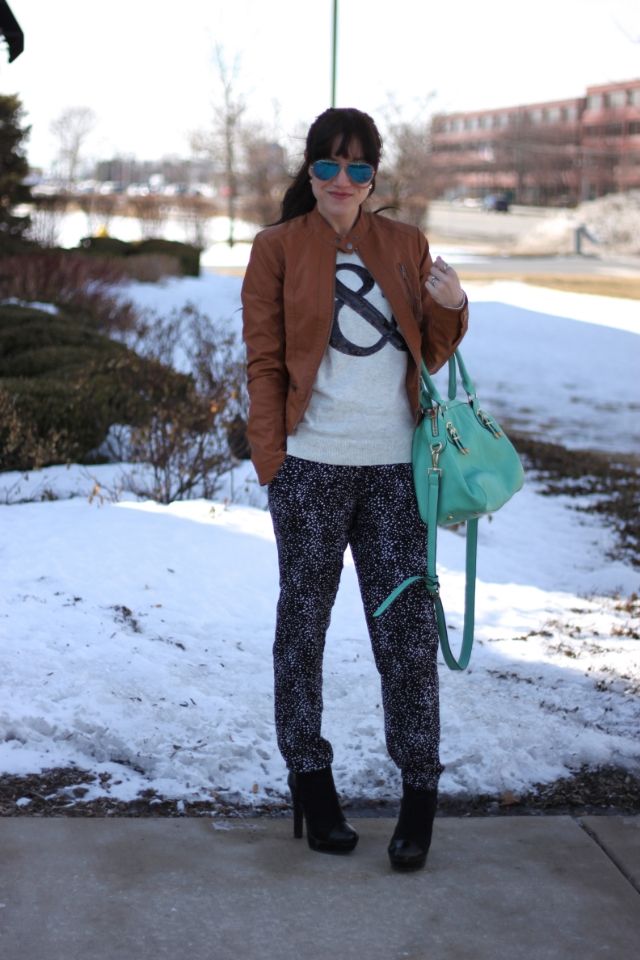 Top: Piperlime // Jacket: Target // Pants: Victoria's Secret (similar) // Boots: c/o Just Fab // Bag: Lulus //
Sunnies: Ray Ban // Earrings: c/o Castellammare Jewelry // Hair Extensions: Hair by Suzie
I decided to finish off the look by tossing my day four
locks
(yes I said day four) into a ponytail. I think that is my favorite thing about having these
Hair by Suzie
extensions. I can wash and style my hair on day one, then
enjoy three more days of amazing hair! I only need to touch up the curls (and wash my bangs daily of course).
What do you think of this pairing?
Would you wear print pants and a sequin knit together?