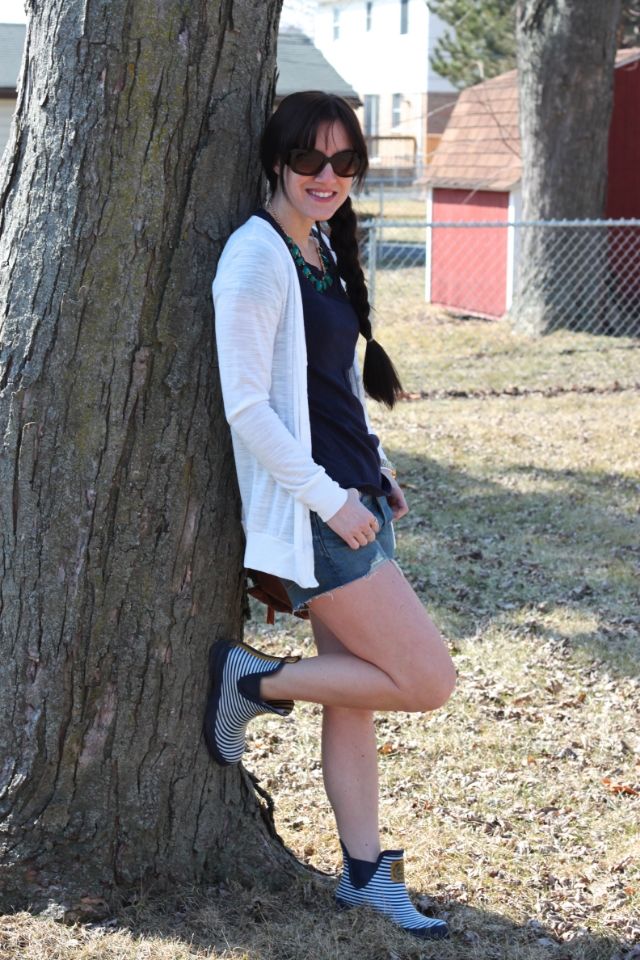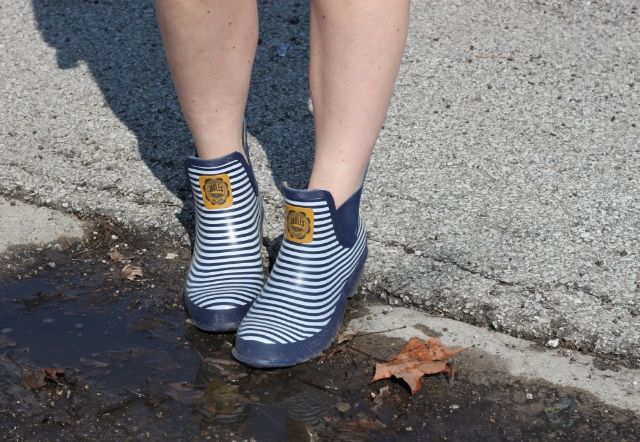 I am proclaiming that we have a fifth season now, rain boot season. Yes, I wear rain boots in the fall, winter, and spring, but now in the Midwest we have an actual rain boot season in between winter and spring.
One day it snows and is in the 20's or 30's, the next it is 50 and sunny, the following it's raining and in the 40's. This makes for lots of muddy puddles and flooded areas!

Well, I might as well wear cute rain boots to beat these wet, muddy, and slushy grounds.
Tee: J.Crew // Cardigan: Forever 21 // Shorts: Levis // Boots: c/o Joules Clothing // Bag: Just Fab // Necklace: c/o It's a Bling Thing // Sunnies: Prada // Watch: Fossil
How cute are these navy striped Wellibob crop rain boots? They are perfect for year round wear and look cute with anything from cutoffs to skinny jeans or leggings. You should really check out Joules Clothing
rain boot selection
, there are so many to choose from!
What do you wear when the weather can't decided what season it is outside?
How would you pair these crop rain boots?