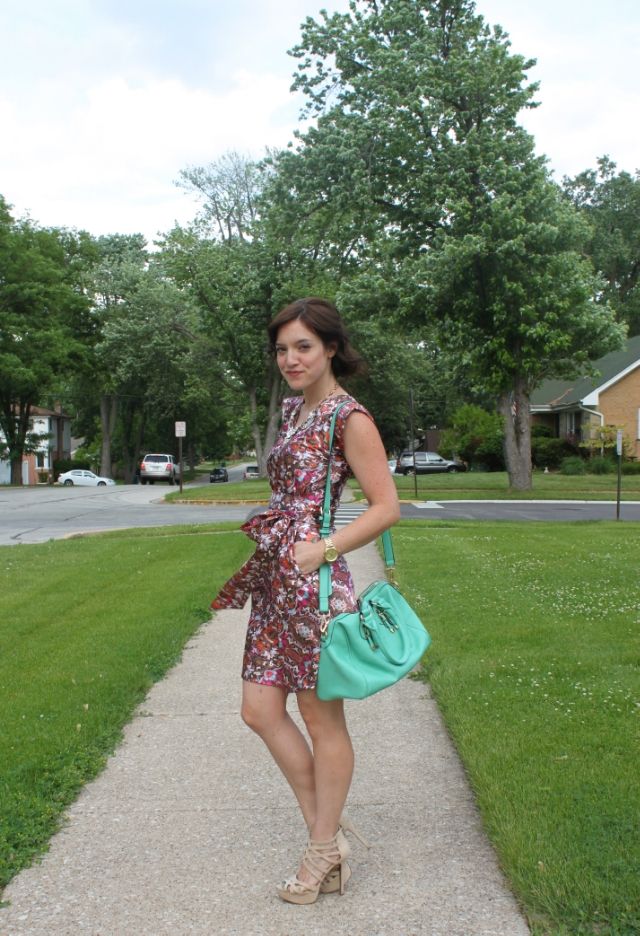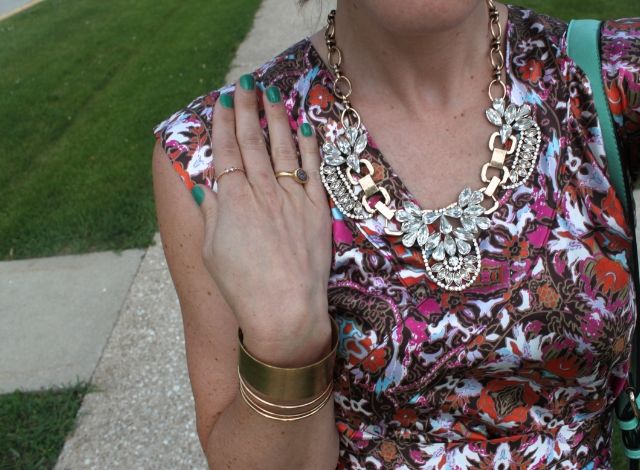 I have been with Mode Media (formally known as Glam) since October of 2013 and this was the first event of theirs I have been to. This was a great opportunity to not only inquire about what is to come this year, but all to celebrate the success of the previous year.
I decided to wear this new wrap dress because we would be on a rooftop and I needed a dress that would not pick up with the wind. I also wanted a flattering silhouette and I do not own anything more flattering then a Kristin Hassan wrap dress. Truly! It's cinches above your waist making you seem much slimmer then you are. SCORE!
I kept the styling simple by adding a nude shoe, gold jewelry, and a mint bag.
As soon as I saw the skyline, I knew I needed to take a panaromic photo. Not a bad view huh?! This was my first time at this lounge, but I plan to go back.
I wish we would have gotten a photo of all the ladies who attended, but below is a shot of about 1/3 of us. So fun meeting fellow Mode Media bloggers from Chicago. I can't wait to chat more with some of my newer acquaintances and obviously is was so fun seeing some girls I am proud to call my friends!
It was also super great seeing Hallie of
Corals and Cognacs
who was in from NY to host the event.
Find more photos from the event by searching the hashtag #ModeMediaChi on Twitter and Instagram.
What do you think of my outfit choice? Have you ever been to 52Eighty Rooftop Lounge?