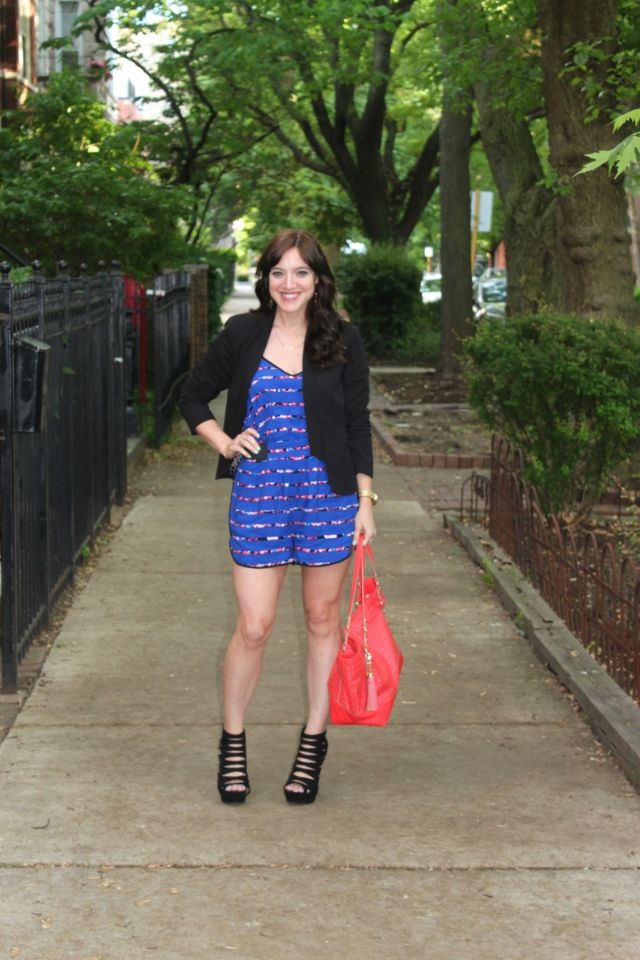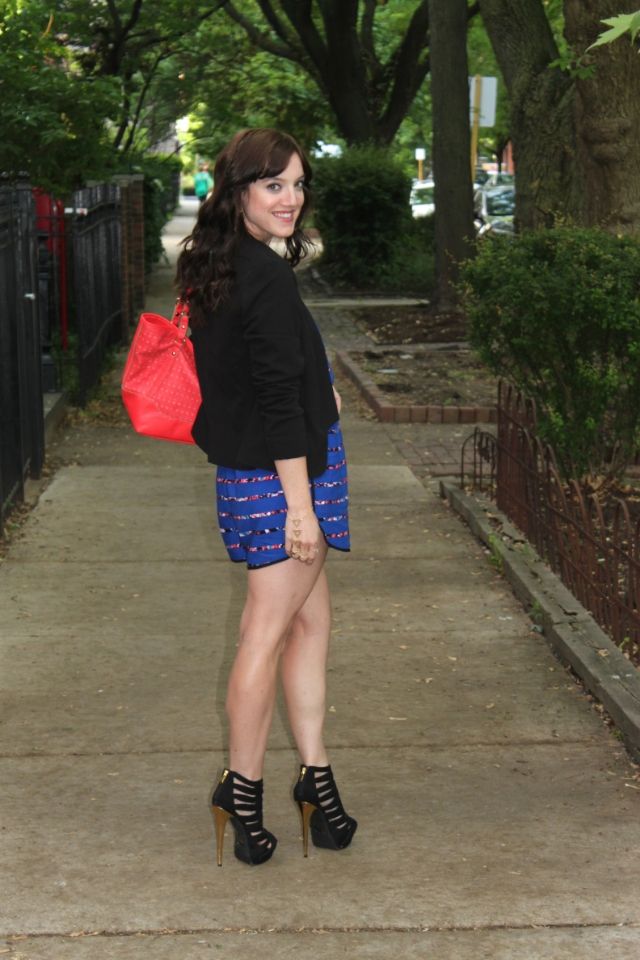 This past Thursday I headed to the city to KH Photography for the Jet Set: Travel in Style Event.
I decided to pair this easy, lightweight romper with a black blazer, eyelet bag, and lots of gold accessories. LOTS! Less is not always more. I mean...why not, right?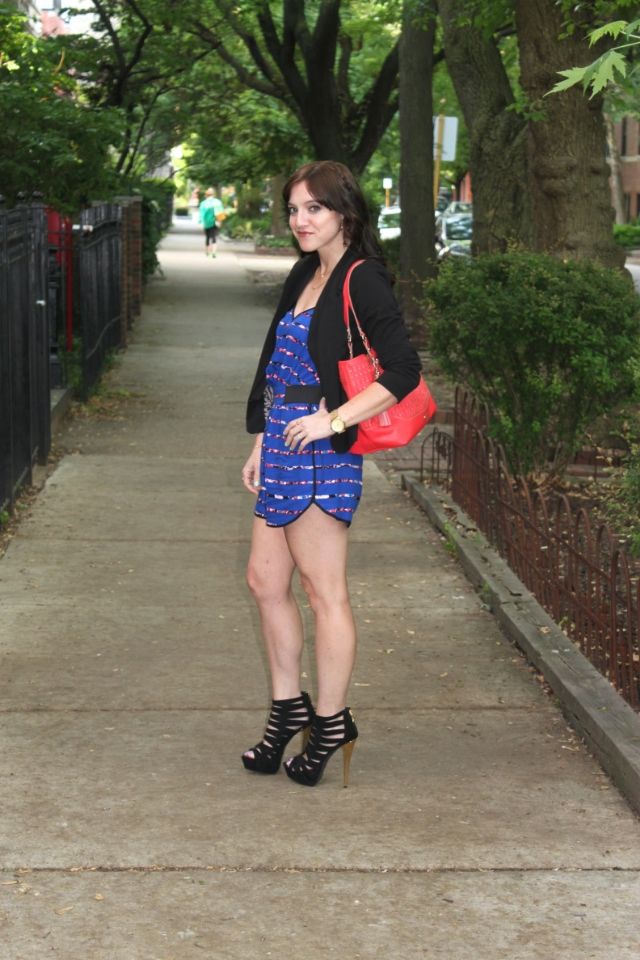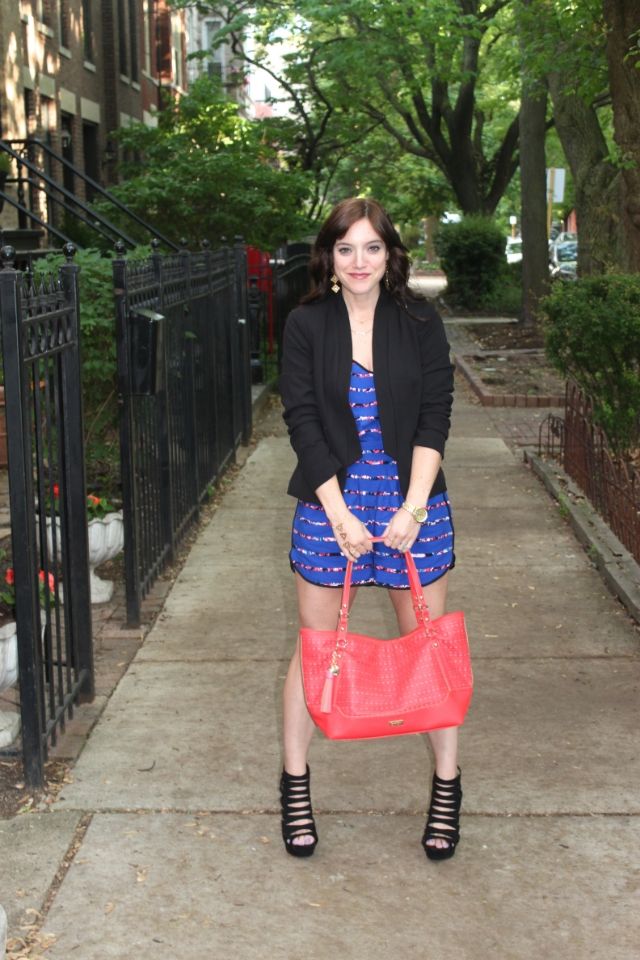 Romper: Target // Shoes & Hand Chain: c/o Just Fab // Bag: Jessica Simpson // Earrings & Ring: EG Jewelry // Watch: Fossil // Initial Necklace: House of Gemmes // Arrow Necklace: c/o Sarah Aghili
This event was so put together and ran very smoothly. We arrived and were given our checklists that led us through the event (so helpful! Why don't all events have these?!).
There were just under ten companies who had booths set up so you could get to know all about them and the product or services they offer.
There were some really amazing raffles to enter at almost every turn set up through KH Photography. Let's not leave out all the photo set-up areas and the de-lish eats and drinks they had to offer.
Here are some photos from the event:
Alison Ray of Sassy Moms in the City and Colleen Kelly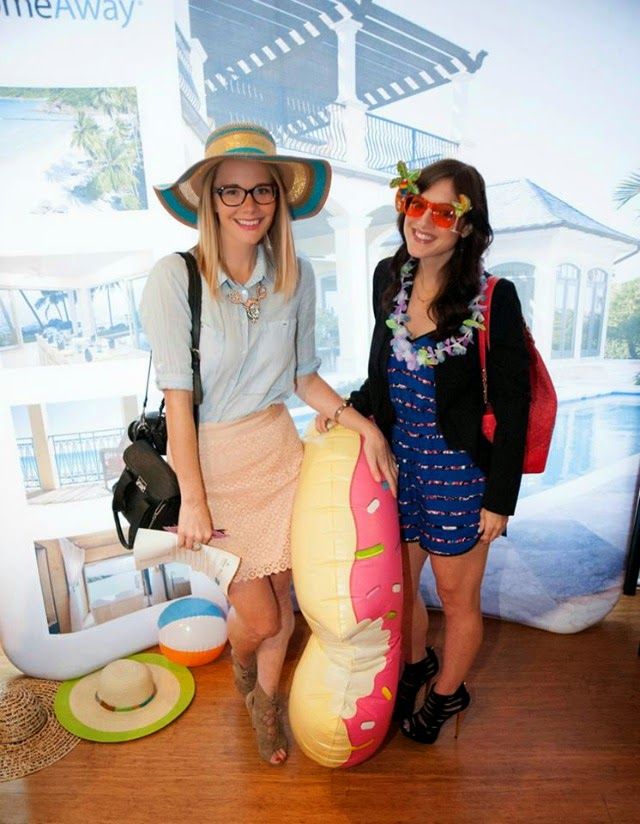 Kaitlyn & myself at the
Home Away
booth
At one point there was a

Coolibar Fashion Demo featuring Chicago Bloggers
–
April Giannosa,
Johanna Grange and
Zahra Sandberg .
As you can see below, Johanna Y Zahra are wearing super cute tops by Coolibar (Zarah's acutally pulls down to a dress/bathing suit cover up). All items at Coolibar at UPF 50+ which means they block 98% of UVA & UVB rays. LOVE that!
Outstanding cotton candy from Spin Spun. I went with blue raspberry and it was super yummy! Who knew all natural gourmet cotton candy could be so good?
I decided to add a shot of vodka to my berry flavored Honest Tea. Yum!
Colleen Kelly
, & myself
A giant thank you to all the sponsors (I love my swag bag!):
CooliBar,
Hilton Sandestin Golf & Beach Resort,
Home Away,
Sunology,
Kevin Hammett Photography,
Family Travel Show,
Noktivo Spa,
Spin Spun, Y
urbuds,
Accessory Mercado,
Go Picnic,
derma – e,
La
Fresh
, &
Honest Tea
What a fun night out with some of my favorite fellow Chicago bloggers! It was great seeing everyone and I can't wait to talk more with the new friends I made.
What do you think of the outfit I styled for this night out?
Are you a fan of any of the sponsors I got to enjoy meeting/trying out?