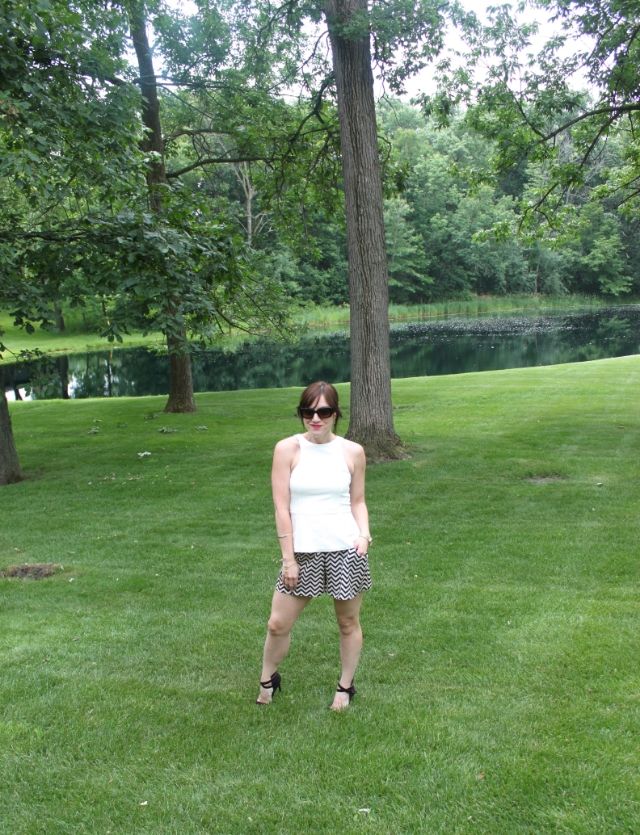 Every morning I go into each of my kids room and pick out an outfit for them. Yes there are days that they vito my choice and pick out a different look, but most days they have the same taste as me when it comes to what they wear.
On this day, my son said "OK, now let me pick out your outfit!" So naturally I let him as I was very curious what he would pick out.
I do not have a walk-in closet (though I desperately need one), so I have three different sections of hanging clothes (two in my closet, one wardrobe rack on the wall) and I also have a dresser.
Eight minutes later he emerges with this peplum and these chevron shorts. Seriously!
Truth be told, I forgot I owned these shorts. And I'm not sure I would have thought to pair the two but when he showed me I was like, "Babe, I'd totally wear that. I love it!" His face lit up and he said "yeah, I thought so."
I jazzed it up a bit by adding black and gold accessories and a bright summer lip.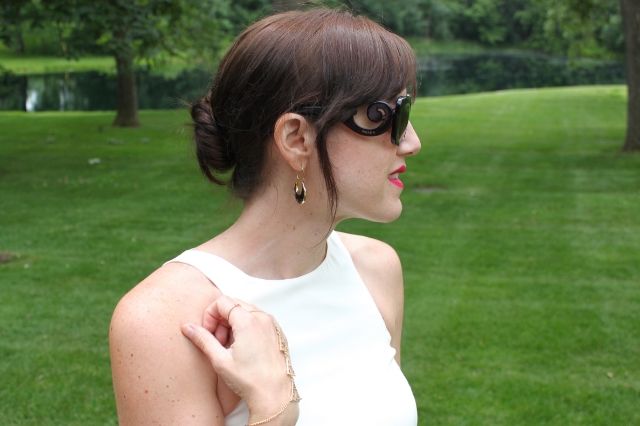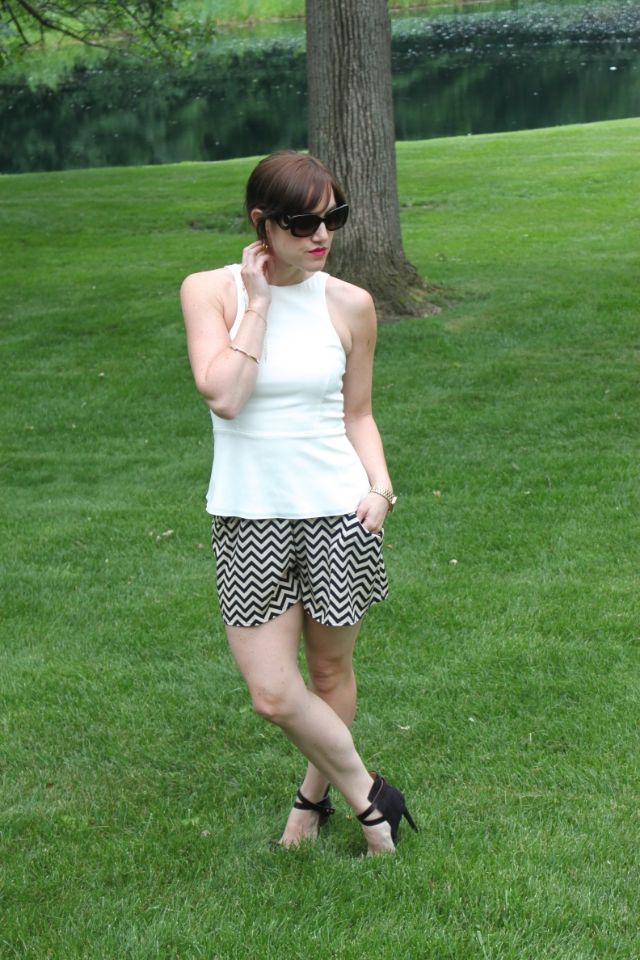 Top: Express // Shorts: Threadsence // Shoes & Hand Chain: c/o Just Fab // Sunnies: Prada // Earrings: House of Harlow 1960 // Ring: T+J Designs // Watch: Fossil // Bangle: c/o It's a Bling Thing
I, OF COURSE, will be asking him to do this again for me. Was this beginners luck? Maybe. Does he have the "fashion bug" too? Maybe.
Do you ever let anyone else pick out your clothes for you? Have you ever asked someone six (or under) to pick you out an outfit?
I say give it a try, you may be surprised like I was. ;)