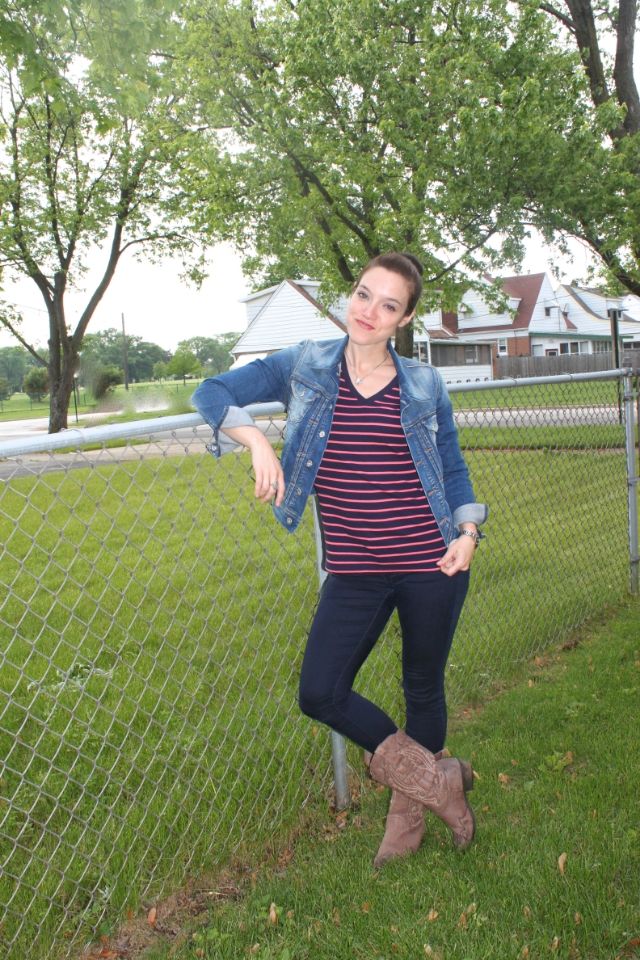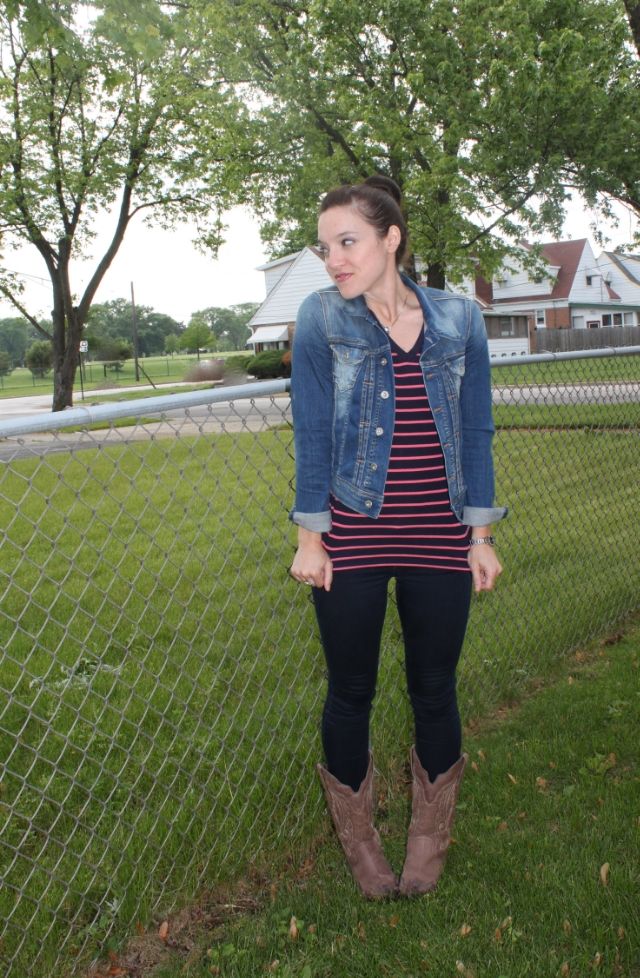 It's not officially summer yet, but we have had a few groups of very warm days in a row (which is promising!). Then, this happens. Cold, wet days where you can't believe you still live here in the Midwest putting up with this roller coaster we call weather.
It drops 20 degrees over night and you swear it will get better. Then it does get better for a few days, then back to cold and wet. This is a cycle that seems far worse this year then in the previous ones.
To keep my hair from frizzing out all over I put it up in a top knot.
To keep warm I layered denim on denim and added my cowboy boots to cheer me up. Yes, cowboy boots cheer me up!