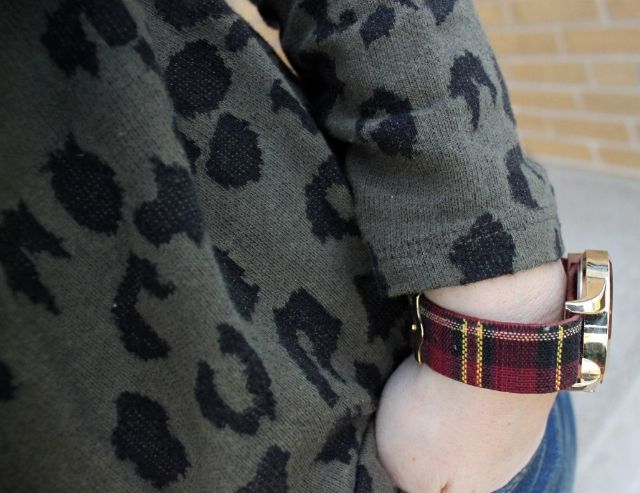 Some days I wear the mommy basics. My version of everyday wear while running around with the kids is just as cozy as yoga pants, but looks a bit more fashionable (well at least I think it does).
A sweatshirt with a cute print, boyfriend denim, crop boots, and a few key accessories and you are out the door in less then 15 minutes. Yes, most days I go out with no makeup on and just toss on some sunnies and maybe some lip balm tops. It's laid back and still looks put together, no?
I really love the plaid on the watch band paired with the animal print on the sweatshirt. Just a pop of pattern mixing and it put me in an even better mood?
What do you wear on days you need to be out the door quickly?