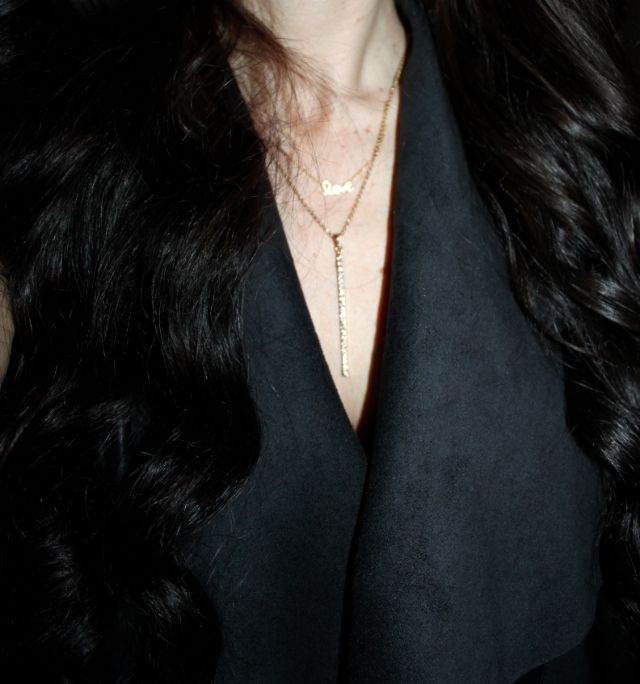 Last weekend I headed to Chicago and stayed at the
Renaissance Hotel
for an overnight off. Let's be honest, mom's don't get days off. Ever. It's a 365 day a year job (24 hours a day) and unless you make time for yourself, you will not get it. I am lucky that my hubby not only stepped up and said he'd clear the weekend so he could be with the kids, but I also got my sister to join me. I don't think she's taken a day to herself in like ten years so we were both for sure due! ;)
I got to the hotel at 1:30pm and knew I needed to wear an outfit I could stay in until dinner out with my sister. We were on a "no plan" plan so I had no idea what I'd be doing from the time I got to the hotel to the time my sister got there (3:30pm). I also had no idea what we'd be doing from the time she got there until we went out for dinner around 7.
I decided to keep my look simple in head to toe black. I used two of my favorite weekend bags (yes, it was just one night but you never know what you'll need) and was set for my night away.
Within 10 minutes of being at the hotel my cousin called me and told me to meet her at
Haymarket
for a beer (or 2) and some appetizers while I wait for my sister. I tossed on my wool coat and super cozy scarf and headed out.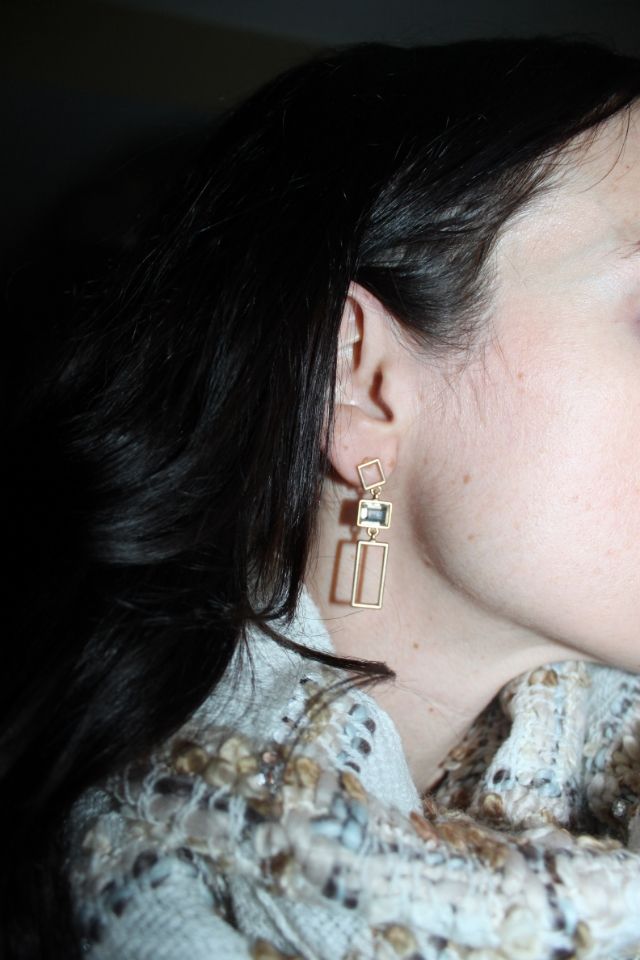 Drape Front Vest: Nordstrom // Top: H&M // Jeans: Express // Shoes & Necklace: c/o Just Fab // Bicycle Bag & Oxblood Bag: c/o Sole Society // Jacket: Piperlime // Scarf: Loft // Bag: Rachel Zoe // Love Necklace: XO Veronika // Earrings: House of Gemmes // Watch: Fossil
We had so much fun. My sister walked over and met us at
Haymarket
and had a beer too! We hung out with my cousin Julie for a bit then headed back to the hotel for some sister time and then our dinner out in the hotel bar.
Have you ever taken a stay-cation of sort close to home for fun a day off? What do you wear on days you need to go with the flow?
*Head over to the
Sisters Marie Blog
today to see what I wore for my dinner out!