I was among seven Chicago bloggers who got together to showcase some of our favorite looks for this holiday season. We teamed up with
Shop Lately and the outcome was seven different styles, all great for any of the upcoming parties we will all be attending.
Shop Lately is a marketplace, giving designers and brands the opportunities to showcase their products.
It was so fun to snoop around and see all of the beautiful products we could choose from.
You can find clothing, accessories, shoes, and even beauty products, which made picking what I wanted to wear in a holiday themed photos shoot so hard. Good problem to have, right?
Here are the seven of us in our holiday wear. The items I ended up getting to style with my look were
jewelry and an amazing sequin bag. You can click through to the other girl's blogs today and see what they found and how they chose to style their items! (links to their blogs are below)
Back Row: Love Zahra, Sisters Marie, Myself
Ok, I totally need to get the
Golden China Dress
that Peggy is wearing on the end (opposite of me). I can't believe it's currently selling for only $28.99! SCORE!
Here are my outfit details. I got this jumpsuit 2 years ago now and it's still one of my all time favorites. It's great for the holidays and with all the pretty bling I picked up, it really took this number up a notch!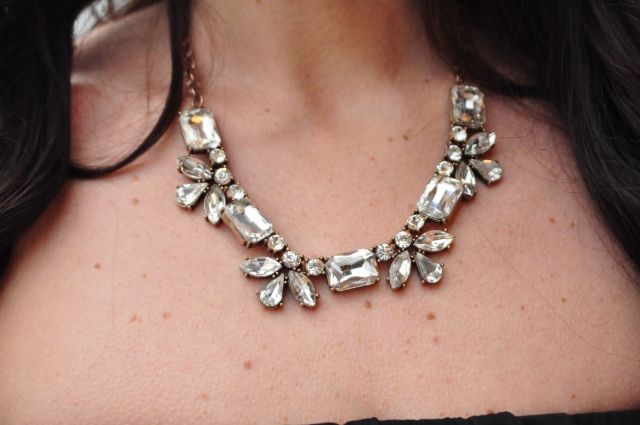 I'm pretty obsessed with all my new
Shop Lately
items, but the midi ring is my new favorite. I have literally worn it every day since I got it and I don't see that trend stopping anytime soon. I also feel like the necklace is going to be a great year round addition to my collection and the bag is so perfect for Christmas & NYE! I don't know how I haven't been on this website non stop before now. Clearly going forward you will be seeing me wear a lot more of their items on the blog!
I love that all seven of us had the same "guidelines" on what to style for the shoot and we all ended in such different looks. That truly is the best. To find a site that can offer pieces to fit each persons personal style!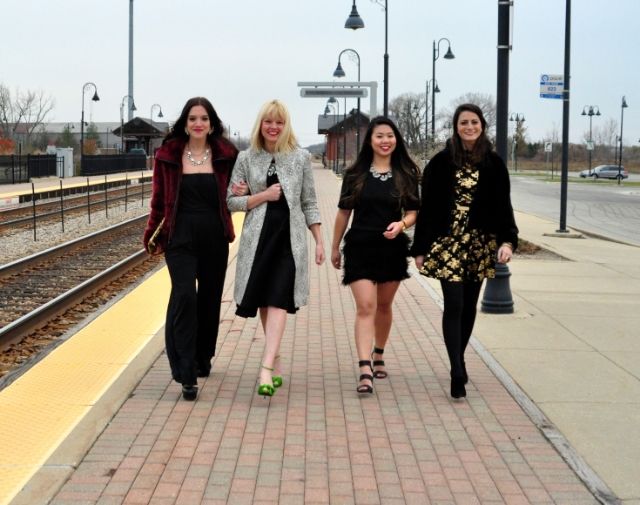 Have you shopped Shop Lately before? What do you think of our holiday looks?
I spy a few items I now need in my closet and with all of the ones we picked now on sale, I say lets all shop! ;)
*Shop Lately has an "Insider Program" where you can receive free shipping on ALL items! This is only $9.00 a year. What a great option for all the holiday shopping for yourself and others! Here is a link to where you can sign up:
https://shoplately.com/insider