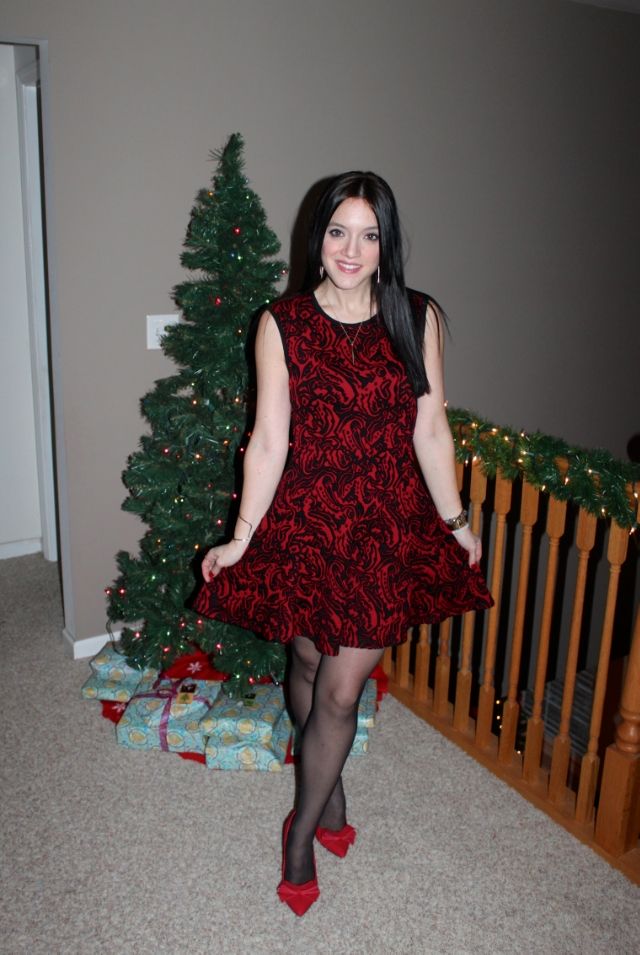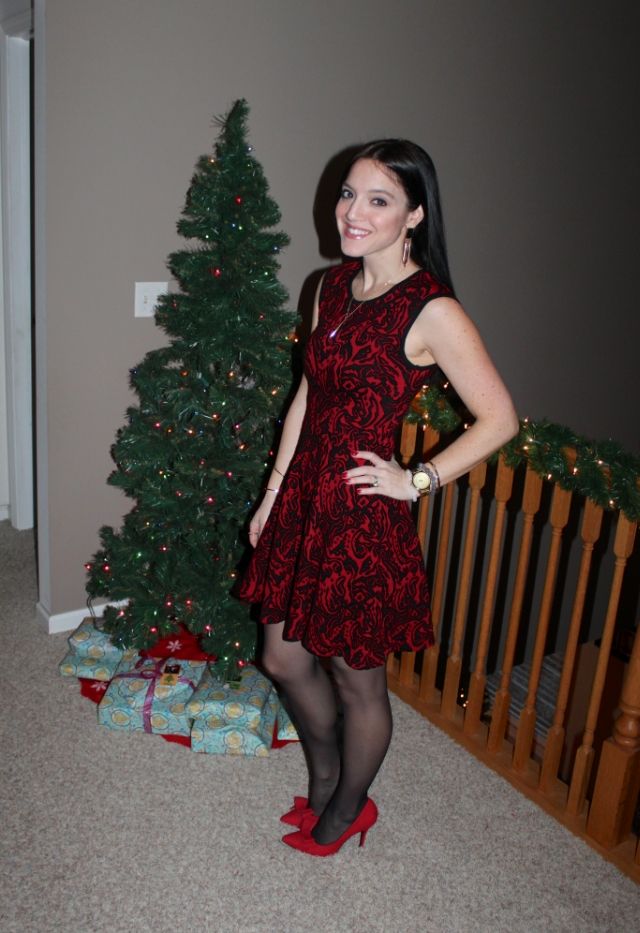 On Christmas Eve we start out at my sister's house and celebrate with my dad, step mom, step sister, and all my siblings with their spouses and kids. My sister had 3 trees up in her home and this one was upstairs by the bedrooms. I wanted to sneak in a few photos without everyone staring so it was the perfect spot. ;)
I got this dress and it is so perfect for holiday parties or even NYE. I kept the style holiday traditional by adding emerald green and gold earrings, red bow heels, and lots of other gold jewelry.
After we were finished with dinner and exchanging gifts, we headed 90 minutes away to my hubby's grandpa's home for our second party of the night.
We see his mom's side of his family and even Santa shows up! We are so blessed to have such a large family and we had such a wonderful night.
Stop back tomorrow to see what I wore to the last two holiday parties of the year.
What did you do on Christmas Eve?