Here we are, the last two Christmas parties of the season!
On Christmas morning after we are done opening gifts from Santa, we head over to my in-laws house for breakfast, mimosas, and way too many gifts. The attire is PJ's which is ideal as the kids get up about 6 hours after we get back home the night before. "Santa came! Santa came!" #butfirstmorecoffee ;)
Here is what I wore to the first party of the day: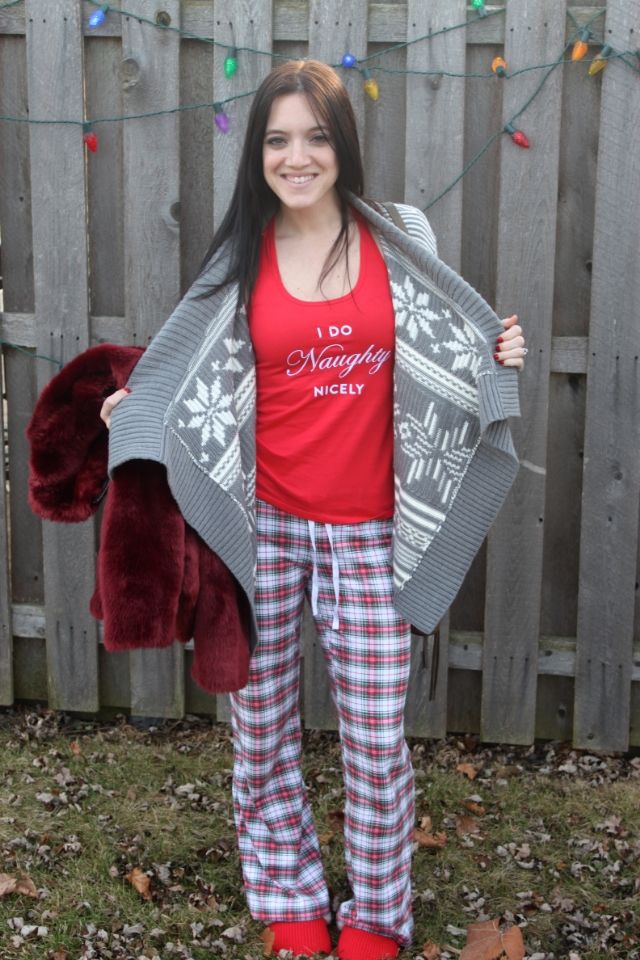 PJ's & Slippers: Victoria's Secret // Cardigan & Faux Fur: Express
After about 4 & 1/2 hours we race home to drop off all our gifts and reload the car with the gifts for my mom's house. We also get dressed but it's a more casual party then the night before. This is all about planning ahead as we have about 30 minutes to drop off, reload, dress 2 kids, and get ourselves ready then get back in the car. Since my mom lives about 60 minutes away it also gives the kids a chance to nap as by this point of the second day of parties we are all happy but oh so tired! ;)
Here is what I wore to the final Christmas party I attended this year: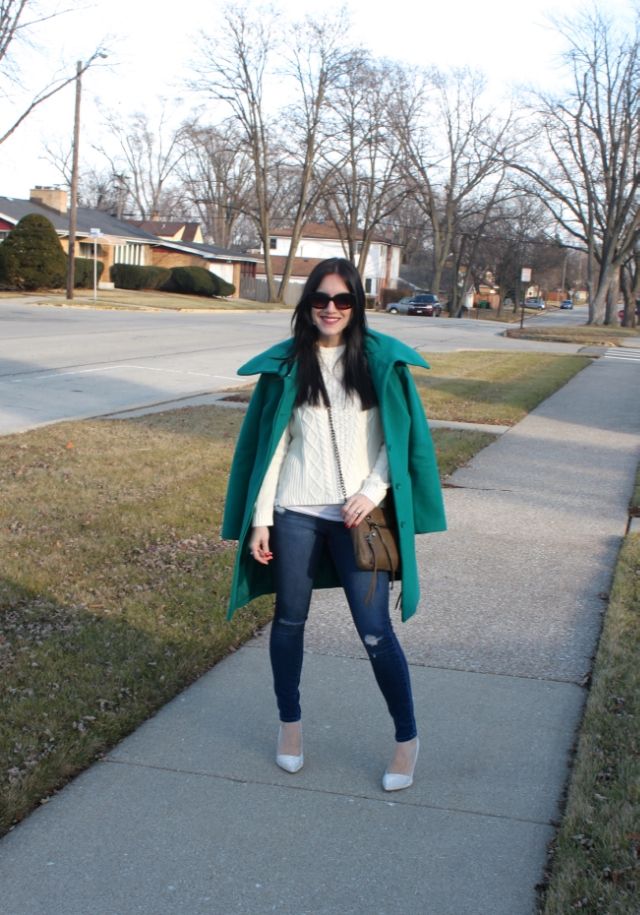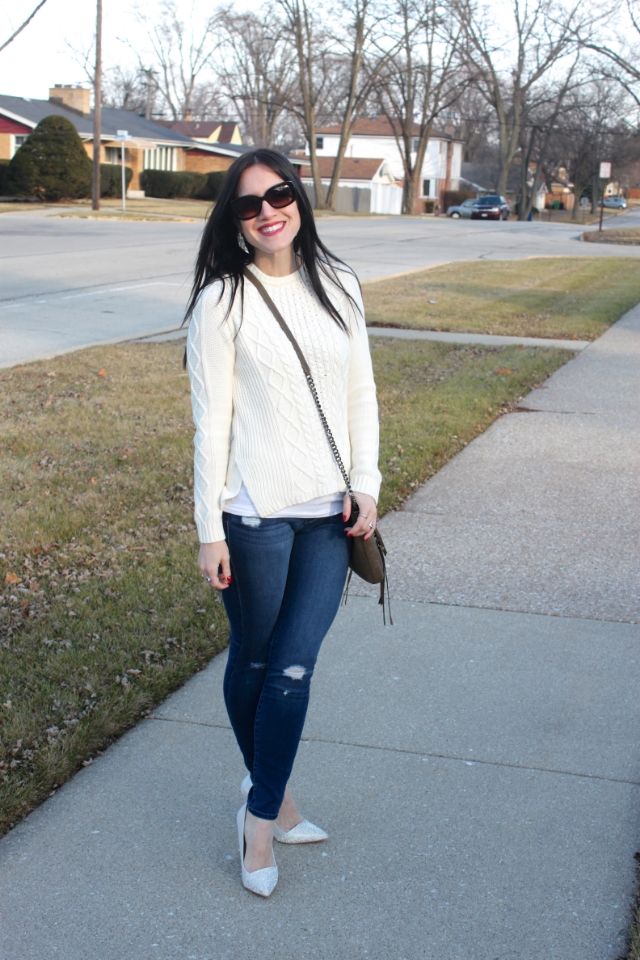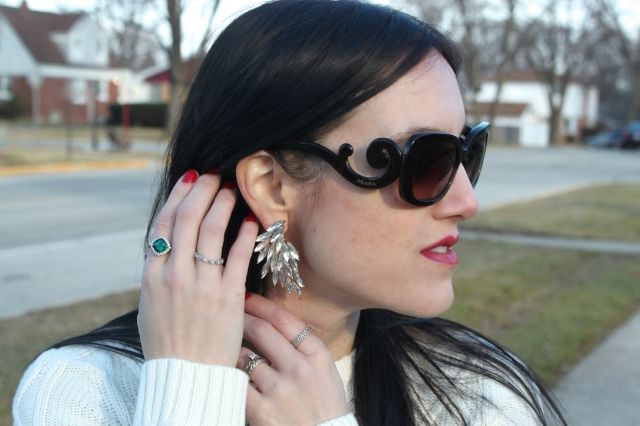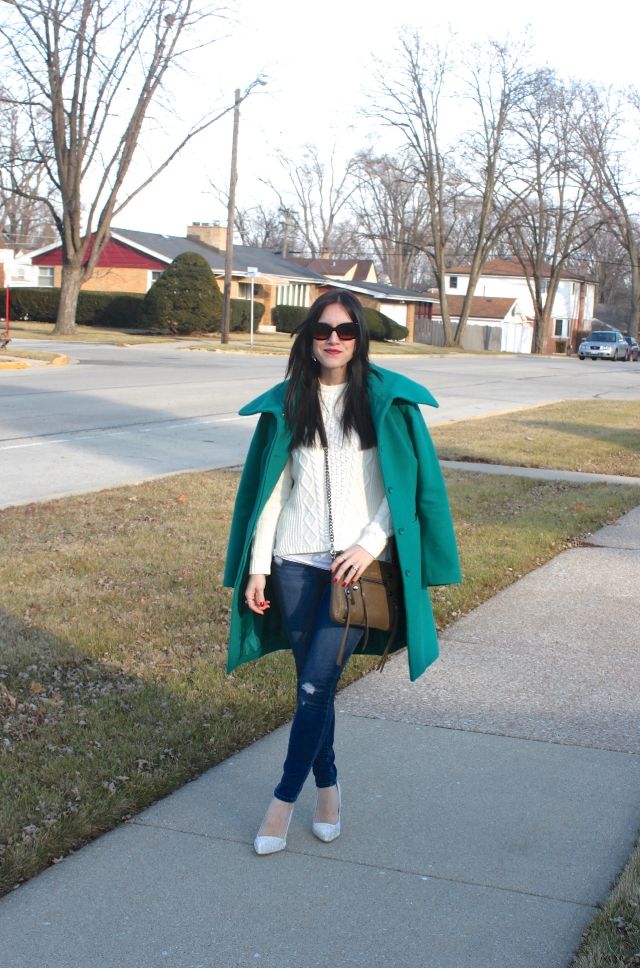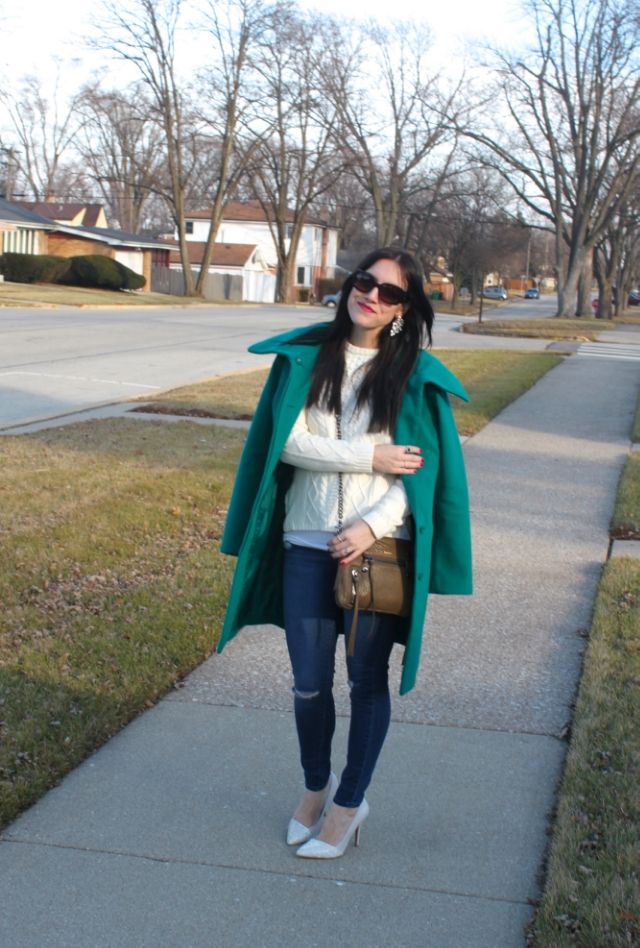 Coat: Piperlime // Knit: Banana Republic // Jeans: Old Navy // Shoes: Aldo // Bag: Botkier Bag // Earrings: T+J Designs // Sunnies: Prada // Emerald Ring: Jared // Chain Ring: Tiffany & CO // Pave Ring: Stella & Dot
I kept the look casual by pairing distressed denim with a chunky knit, but then dressed it up with my new shoes (Christmas gift from the hubby) and some great jewelry.
What did you wear on Christmas this year?
Do you attend as many parties as we do?