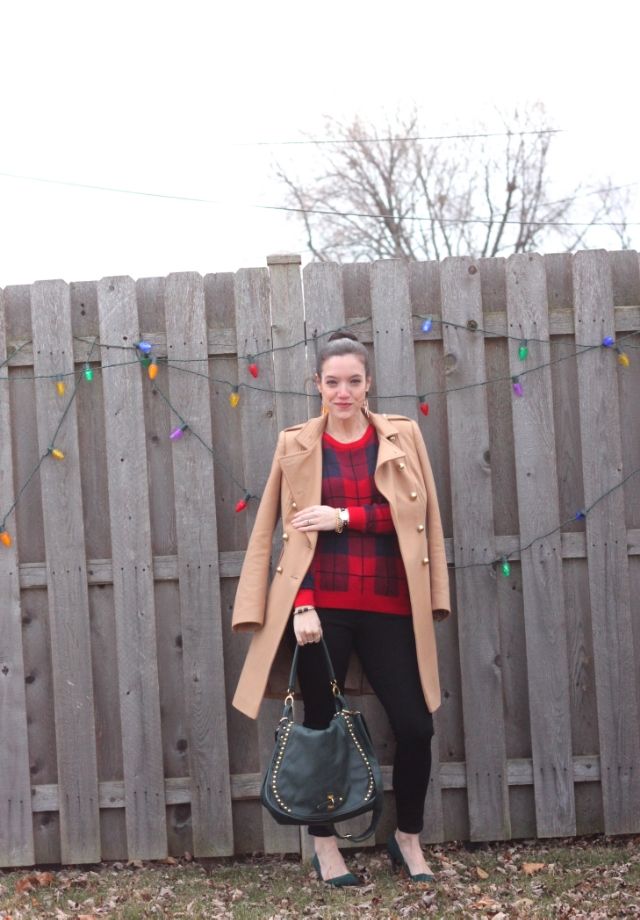 I don't care how much it looks like I'm going to a Christmas party, red, gold, and green were meant to go together! As soon as I put this sweater on, I knew I wanted to pair it with my ankle black denim and emerald three inch heels. I mean, three inches is like a wedge sneaker as far as I'm concerned. Easy to walk in and I can literally run in them.
To finish the look off, I added more emerald in the earrings and gold in all things accessories. As I headed out the door I went with my brown wool trench, emerald bag, and sequin plaid scarf. It was so fun to mix neutrals
and
mix plaid prints at the same time. I really am so fortunate that over the years I have bought and been gifted so many different outerwear items. For me they are just as important, and an expression of my mood or style for that day, as my outfit itself.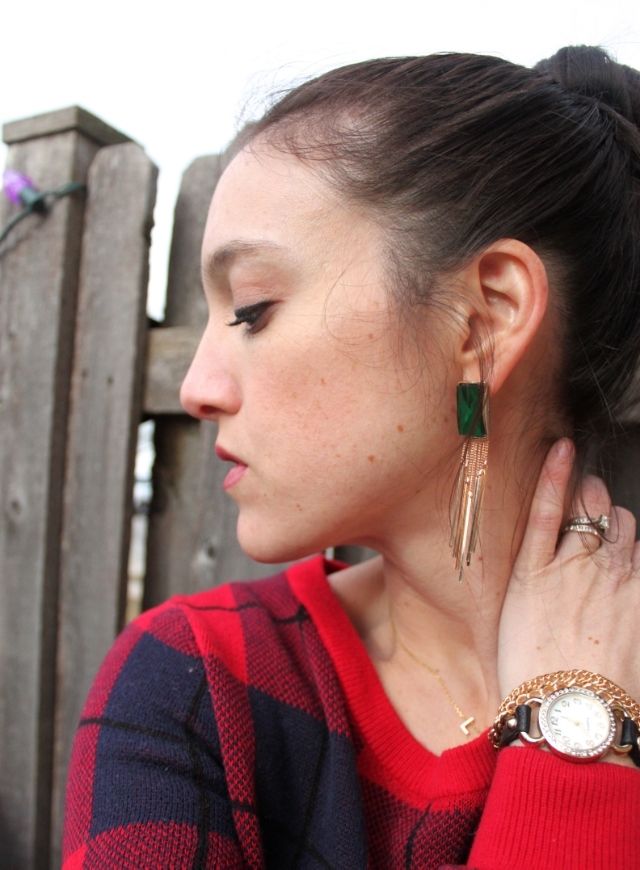 Are you a fan of the red, gold, and green color combo? Do you ever style your outfit and continue the styling when choosing your outerwear?